Clear Ice – LG's Killer New Fridge Feature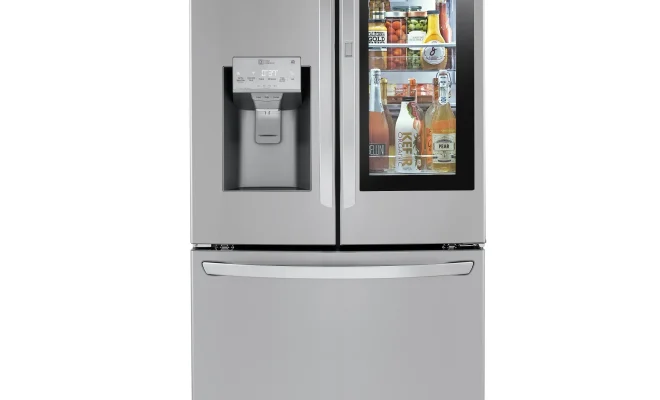 Introduction:
LG has recently unveiled a groundbreaking refrigerator feature that is sure to make an impact in households around the world. Known as "Clear Ice," this innovative technology promises to revolutionize the way we use our refrigerators and improve the quality of ice produced in our homes.
What is Clear Ice?
Clear Ice refers to a feature that generates transparent ice cubes, which offers both aesthetic and practical benefits. While traditional ice cubes appear cloudy due to trapped air bubbles, clear ice boasts a beautiful, pristine appearance that is much sought after, especially in high-end restaurants and bars.
Benefits of Clear Ice:
1. Slow Melting: One of the biggest advantages of clear ice is its slow melt rate. This means your drinks stay colder for longer without becoming watered down.
2. Taste: Clear ice is free from impurities found in regular ice cubes, resulting in a cleaner taste and less odor transfer between different beverages.
3. Presentation: With its crystal-clear appearance, clear ice will elevate the presentation of any drink, making you feel like you're sipping on a luxurious cocktail at an upscale bar.
How does LG's Clear Ice technology work?
LG's proprietary technology involves circulating pure water through a dedicated ice-making system. By first removing contaminants like minerals and chlorine from tap water, LG ensures a finely filtered water supply for its clear ice production. The freezing process then eliminates trapped air bubbles—responsible for the cloudiness in traditional ice—resulting in transparent, pristine cubes.
Conclusion:
The introduction of Clear Ice as a new fridge feature by LG adds an extra layer of sophistication to our home experience. Not only will it impress guests with its undeniable elegance, but it also offers practical benefits like providing better-tasting beverages without dilution. As more people become aware of this innovation in refrigerator technology, the demand for clear ice will likely grow, and it may soon become a standard feature in high-quality appliances.