Cleaning Your Home's Air Ducts: What You Need to Know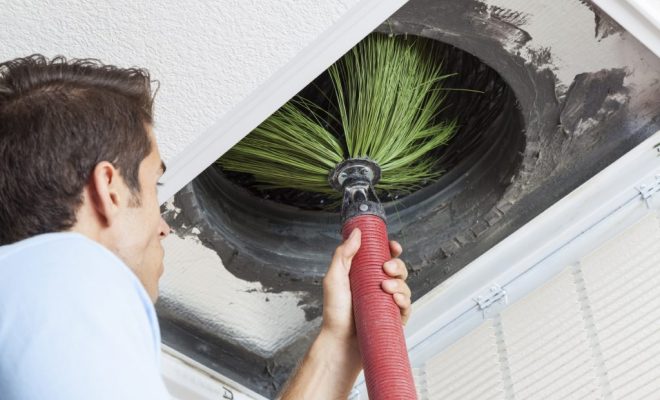 Introduction
Air ducts play a crucial role in the circulation of clean air within your home. Over time, they can become clogged with dust, debris, and other pollutants. Ensuring your home's air ducts are clean can lead to better indoor air quality and a more efficient HVAC system. Here is what you need to know about cleaning your home's air ducts.
Why Cleaning Air Ducts is Important
1. Improved indoor air quality: Clean air ducts can decrease the amount of dust, allergens, and pollutants circulating throughout your home.
2. Increased HVAC efficiency: Clogged air ducts can reduce airflow and make your HVAC system work harder to heat or cool your home. Cleaning your air ducts can lead to increased efficiency and reduced energy bills.
3. Prolonged HVAC system lifespan: Regular maintenance, including cleaning of air ducts, can help extend the life of your heating and cooling system.
When to Clean Your Air Ducts
While there is no specific time frame for cleaning air ducts, some indicators suggest it might be time for a cleaning:
1. Excessive dust buildup in your home despite regular cleaning.
2. Visible mold growth around the vents or inside the ductwork.
3. Unpleasant odors emanating from the vents when using your heating or cooling system.
4. Vermin infestation, such as rodents or insects.
5. Family members experiencing increased allergies or respiratory issues.
Hiring a Professional
While it is possible to clean some areas of your air duct system yourself, it is generally recommended to hire a professional for a thorough job. Look for a reputable company with experience in duct cleaning and make sure they follow the guidelines laid out by the National Air Duct Cleaners Association (NADCA).
DIY Air Duct Cleaning Tips
If you decide to clean your air ducts yourself, here are a few tips to help you get started:
1. Turn off your HVAC system.
2. Wear appropriate safety gear, such as gloves, a face mask, and goggles.
3. Use a high-powered vacuum cleaner or shop vac with a long hose attachment to reach inside the ducts.
4. Gently brush the interior surfaces of the ducts to dislodge any dust and debris.
5. Clean vent covers and grilles using a brush and warm soapy water.
6. Replace air filters regularly according to the manufacturer's recommendations.
Conclusion
Maintaining clean air ducts is an essential part of keeping your home's indoor air quality at its best. Regular inspections, cleaning by professionals, or DIY techniques can keep your HVAC system running efficiently and ensure that the air you breathe is clean and healthy.