Chromebook vs. Laptop: What Can and Can't I Do With a Chromebook?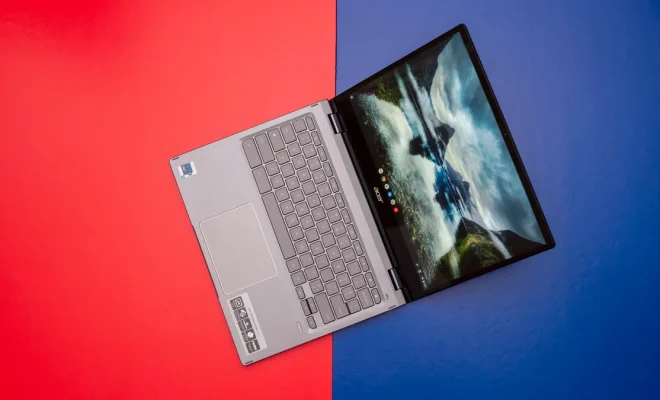 Chromebooks: are lightweight laptops that run on Google's Chrome operating system, while most
Laptops: run on Windows or macOS. The main difference between a Chromebook and a traditional laptop is that Chromebooks rely heavily on internet connectivity and cloud-based services. Here are some things you can and can't do with a Chromebook:

What you can do with a Chromebook:

1. Web browsing and online activities: Chromebooks are excellent for web browsing, online shopping, social media, video conferencing, and other online activities. They also come with a variety of Google apps pre-installed, such as Google Docs, Sheets, and Slides, which allow you to complete basic document tasks.

2. Light productivity tasks: Chromebooks are ideal for basic productivity tasks such as word processing, creating spreadsheets, and presentations, thanks to Google's suite of office applications.

3. Stream videos and music: You can use Chromebooks to stream videos and music from various online services, such as YouTube and Netflix.

4. Easy to use: Chromebooks are very user-friendly, with a simple interface that makes them easy to use straight out of the box.

What you can't do with a Chromebook:

1. High-end gaming: While you can play some games on a Chromebook, it's not suitable for high-end gaming because it lacks the processing power and graphics capabilities.

2. Running desktop applications: Chromebooks cannot run traditional desktop applications such as Microsoft Office, Photoshop, or other programs you might need for work or school.

3. Limited storage: Chromebooks come with limited storage, typically around 32GB to 128GB, which may not be enough if you need to store large files or install multiple programs.

4. Printing: Printing from a Chromebook can be complicated because many printers require specific drivers that are not compatible with Chrome OS.

In summary, Chromebooks are great for online activities and light productivity tasks, but they may not be suitable for everyone, depending on their needs. Laptops running Windows or macOS are a better option for power users who need to run desktop applications, play high-end games, and store large files.