Chrome Settings 101: How to Customize Google Chrome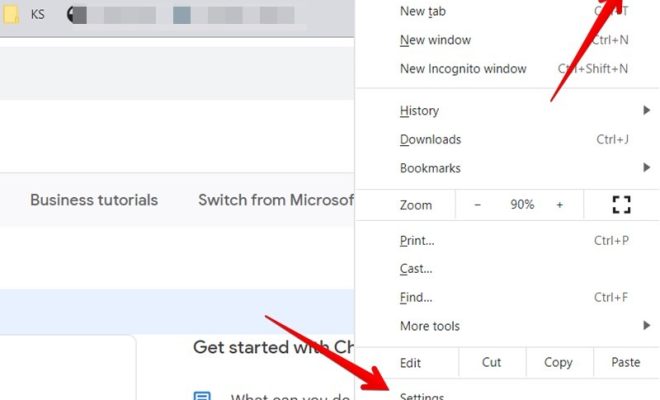 Chrome is one of the most popular web browsers, and it's not hard to see why. It's fast, reliable, and easy to use. But did you know that you can customize Chrome to meet your specific needs and preferences? In this guide, we'll show you how to customize Google Chrome by accessing its settings.

1. Accessing Chrome's Settings

To access Chrome's settings, click the three vertical dots in the top right corner of the browser window. This will open a drop-down menu. From there, select "Settings."
2. Personalizing Your Chrome Experience

Once you're in the Settings menu, you'll see a variety of options for customizing Chrome to your liking.
Here are a few key areas to consider:

– Appearance: In the Appearance section, you can customize Chrome's theme, font size, and zoom level.
– Search engine: Under the Search engine section, you can select your preferred search engine (such as Google, Bing, or Yahoo), as well as manage your search history.

– Privacy and security: Here, you can control Chrome's privacy and security settings, including managing cookies, blocking pop-ups, and enabling safe browsing.


– Passwords: The Passwords section allows you to manage your saved passwords and autofill settings.


– Extensions: If you use any Chrome extensions, you can view and manage them in the Extensions section.

3. Syncing Your Settings across Devices

If you use Chrome on multiple devices (such as a laptop and a smartphone), you can sync your settings so that they're consistent across all of your devices. To do this, go to the Settings menu and select "Sync and Google services." From there, toggle on the "Sync" switch and choose which types of data you want to sync (such as bookmarks, passwords, and history).


In conclusion, customizing Chrome can enhance your browsing experience and make it more efficient. By accessing Chrome's settings and personalizing your preferences, you can create a browser that works just the way you want it to.