Car audio systems: Terms to know, how to listen and what to listen for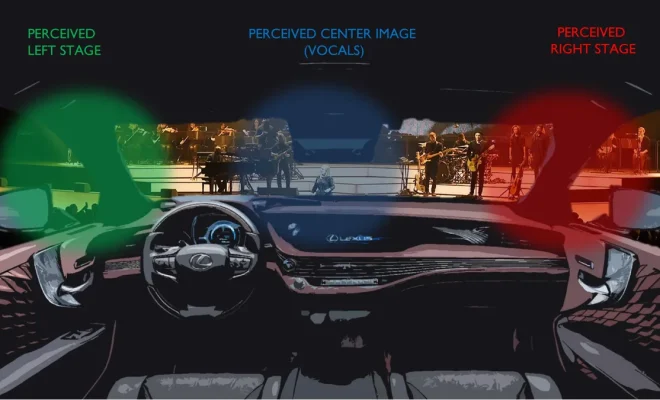 A high-quality car audio system can transform an average drive into an immersive experience. Understanding the essential terms and how to listen for optimal sound quality will help you appreciate your car's audio system to the fullest. In this article, we will cover crucial terms you need to know, how to listen, and what to listen for when evaluating a car audio system.
Terms to Know:
1. Head Unit: The head unit is the dashboard component that acts as the control center of the car audio system. It can play CDs, MP3s, radio stations and is usually compatible with USB devices and smartphones.
2. Amplifier: The amplifier powers the car's speakers by amplifying electric signals from the head unit. It plays a significant role in creating clear and powerful sound quality.
3. Equalization (EQ): An equalizer is used to adjust individual frequency bands for optimal sound performance by either increasing or decreasing their levels.
4. Component Speakers: These are separate drivers for different audio frequencies (tweeters for high-range sound and woofers for low-range sound), leading to better sound quality and clarity compared to coaxial speakers.
5. Coaxial Speakers: These are speakers containing multiple frequency drivers in one unit. They are more affordable than component speakers but have less clarity and separation in the audio signal.
6. Subwoofer: A subwoofer reproduces deep bass frequencies, enhancing low-end sounds and reducing distortion on higher frequencies.
7. Crossover: A crossover is an electronic circuit that separates audio frequencies into different channels so that high-range signals go to tweeters, mid-range signals go to mid-range drivers, and low-range signals go to subwoofers.
How to Listen:
1. Listen at Different Volumes: Ensure that your audio system sounds good at both low and high volume levels. A good system should maintain clarity and balance throughout the volume range.
2. Play Various Genres: Test your audio system using a variety of music genres since different compositions bring out various audio qualities.
3. Focus on Individual Instruments: Pay attention to individual instruments in the tracks you play, as a high-quality audio system should separate and distinguish between different instruments effortlessly.
4. Test Voice Quality: Listen to podcasts or audiobooks to test the clarity and richness of human voices through your audio system.
What to Listen For:
1. Clarity and Detail: The audio system should deliver clear and distinct sounds, regardless of frequency.
2. Natural Sound: A good car audio system will reproduce natural-sounding, well-balanced audio without any artificial enhancements.
3. Sensitivity: The responsiveness of the system to subtle changes in volume or frequency is another indicator of a high-quality setup.
4. Imaging and Soundstage: A well-set-up car audio system will create an illusion of expansive space within your vehicle, providing the impression of being at a live performance.
5. Dynamic Range: A high-quality audio system should be capable of reproducing both quiet and loud passages convincingly.
In conclusion, understanding the key terms related to car audio systems and knowing how to listen and what to listen for can help you maximize your enjoyment while driving. Invest time in learning about the components that make up your car's audio system to get the best sound experience possible.