Canva vs. Adobe Express: Which Is the Better Free Graphic Design Tool?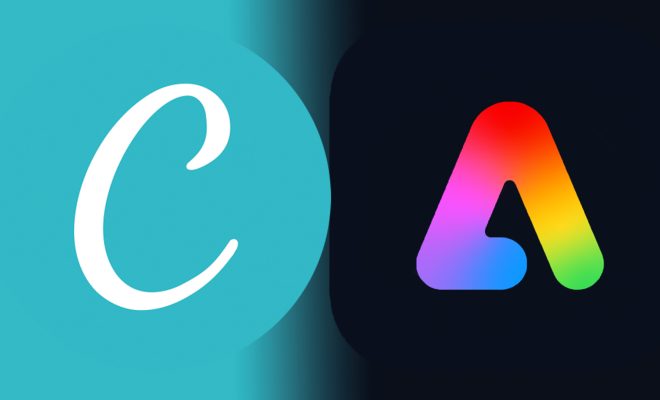 Graphic design has come a long way in the last decade. With the rise of social media, blogs, and websites, there is an ever-increasing need for high-quality graphics. And for someone who needs to create graphics on a budget, it can be tough to choose between the plethora of free graphic design tools available. Two popular free graphic design tools are Canva and Adobe Express. In this article, we will compare and contrast the two to help you decide which one is the better choice for your needs.
Canva Vs. Adobe Express: Overview
Canva is a cloud-based graphic design tool that allows users to create stunning designs very quickly. It has an intuitive interface, a wide range of templates, and thousands of graphics options available. The software is free to use and has a wealth of tools to help you create professional-looking graphics quickly and easily. It also has a vast community of designers who share their work and offer advice and support.
On the other hand, Adobe Express is a streamlined mobile version of Adobe Photoshop. It is free to use and allows you to edit images, apply filters, and create simple layouts on your smartphone or tablet. It has various tools, effects, and filters that can enhance your images and designs.
Canva Vs. Adobe Express: Features
Canva offers a broad range of tools for its users, including templates for various graphics. It allows you to insert pictures, icons, and shapes into your design and comes with over a million images and icons to choose from. You can also easily add text and a wide range of filters and effects to your designs.
Adobe Express, on the other hand, is limited to photo editing and has fewer tools than Canva but has a range of impressive filters and special effects that could be used to create professional images. You can adjust the brightness, contrast, and saturation of your images, apply filters, add text overlays, and much more.
Canva Vs. Adobe Express: Interface
Canva boasts of an impressive and easy-to-use interface. It has a drag-and-drop feature that allows you to add images and text quickly, and it is also suitable for beginners. Its interface is quite intuitive, and you don't need any prior experience in graphic design to use it.
Adobe Express is a mobile app that has a location-independent UI (User Interface), which allows you to edit images from anywhere. It has a simple layout, but it may take some time for new users to get used to it.
Canva Vs. Adobe Express: Cost
The good news is that both Canva and Adobe Express offer free versions of their software. However, Canva charges a fee for certain features and access to premium elements. It has a premium plan that costs $12.95 per month, while Adobe Express doesn't offer any premium plans.
One thing to note is that Adobe Express has a limit to the file size of the images you can upload, which could be a significant issue for some users.