Can You Run Windows Software on an M1 or M2 Mac?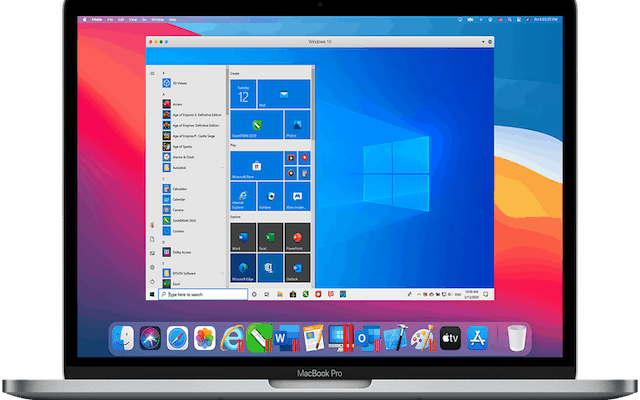 The new M1 and upcoming M2 Macs have been the talk of the town recently, thanks to their lightning-fast performance and revolutionary architecture. However, a common question that keeps popping up is: can you run Windows software on an M1 or M2 Mac?
The short answer is no. The M1 and M2 chips are based on ARM architecture, while Windows software is designed for x86 architecture. This means that the software is not compatible with the new Macs' architecture, which requires a translation layer to run.
There are a few workarounds to this limitation, but they come with caveats. One option is to use virtualization software like Parallels, VMware, or VirtualBox to run a Windows virtual machine on your M1 or M2 Mac. However, this requires a valid Windows license and a sufficient amount of RAM and storage to run smoothly. Additionally, some applications may not work correctly or at all when run within a virtual machine.
Another option is to use Boot Camp, a built-in utility in macOS that allows you to install Windows on a separate partition of your hard drive and boot into it. However, Boot Camp is not currently supported on M1 Macs, and it's not clear if it will be available on future M2 Macs either.
In the end, the best option for running Windows software on an M1 or M2 Mac is to use alternative software that is designed for ARM architecture. Many popular apps are already optimized for the new chips and perform exceptionally well, and more are being developed every day.
Some examples of software optimized for M1 and M2 Macs include Adobe Photoshop, Microsoft Office, and Final Cut Pro. Developers are also working to optimize popular games like Fortnite and Among Us for the new architecture. In conclusion, while it's not currently possible to run Windows software natively on M1 or M2 Macs, there are several workarounds and alternative software options available. As Apple continues to refine its new chip architecture, we can expect more developers to optimize their software for the new Macs, making them an even more attractive option for professionals and enthusiasts alike.