Can Artificial Intelligence in Education Improve Social Mobility?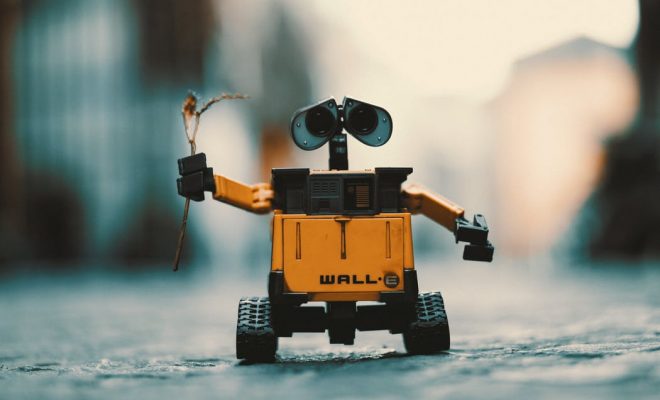 Education was traditionally seen as an enabler of social mobility. In other words, if you were from a low-income family, you could improve your financial and social standing by getting an education. A university or college degree ensured a good position and an upward career path. That was the ideal. And for a while, it worked, but inequality is on the rise again.
These days, college and university degrees are, at least in developed countries, a dime a dozen and you need a postgraduate qualification to get an entry-level position. The advantage of education to boost social mobility is more noticeable in developing countries where the demand for highly educated individuals outstrips the supply.
In some developed countries, like the UK and the USA, social mobility has stalled. This is partly because the best education is reserved for those who can afford it. Private schools teach just 7% of pupils, but these people hold 50% of all top positions in professions such as politics, the media, film, the arts, and music. In Britain, 61% of medical doctors were privately educated.
Does artificial intelligence (AI) have potential as a societal equalizer? How could AI be applied to serve student social mobility better?
Unique private school style education for everyone through AI
One of the advantages of private education is the favorable teacher/student ratio. Fewer students in a class mean that a teacher can focus on each student's unique educational needs and abilities, giving everyone in the class a head start in life.
Adaptive learning platforms bring the privilege of private education to the ordinary classroom. The technology, powered by AI, is one way to advance social mobility. Adaptive learning systems employ algorithms, assessments, student feedback, and various media to deliver learning material tailored to each student's needs and progress.
This allows a teacher or lecturer to provide every student with the help they need and to adapt every lesson to every student.
Instant Schools
In Africa, Vodafone has launched a digital education platform called "Instant Schools" to provide children in African countries access to advanced educational resources. Digital learning materials provided via mobile networks delivered on basic tablets put world-class education at the disposal of children who would otherwise just waste away in a village somewhere.
Vodafone Instant Schools uses Kolibri, to access digital educational materials. Kolibri is an app that creates an offline server to deliver educational resources to teachers and learners. Imagine being stuck in a remote rural village, a refugee camp or a prison somewhere in Africa – these are people that technology can reach now. An app like Kolibri is for them a gateway to economic participation and social mobility that was never possible in the past.
College prep apps
Enrolling at an institution of higher education can be a daunting prospect for some students – too complicated to contemplate. Simple high school GPA calculators allow high school students to calculate and track their high school GPA, record their scores and keep a handle on their cumulative academic performance. College prep apps simplify the college application process and help applicants to stay on track and organized.
Applicants for whom monetary considerations are a major factor when deciding where to study, Scholarships.com is a great app that helps students search over 3.7 million scholarships, money that could facilitate their social mobility.
YouVisit is a college prep app that puts an applicant right on campus for a visit. A visit to the college of your choice is an important part of the application process, but it's not possible for everyone to make the trip.
There is a wide range of great college prep apps that give applicants a head start on their study experience, so no one needs to arrive on campus feeling like an alien.
Conclusion
There are some ways that artificial intelligence, deployed in technologies like adaptive learning platforms and college prep apps is facilitating the social mobility of thousands of students.