Brita vs. ZeroWater: Two Water Filter Pitcher Systems Compared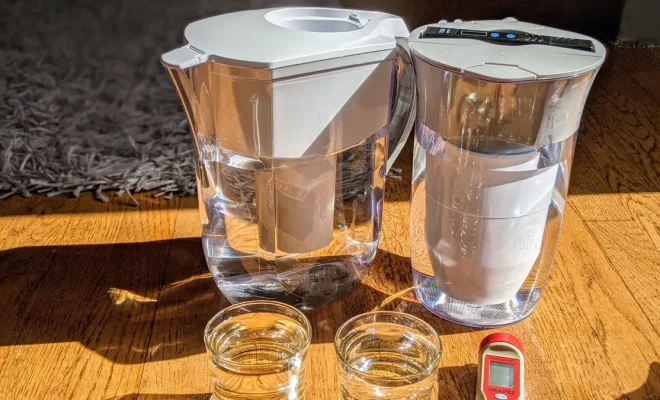 Water is an essential part of our daily lives, and having access to clean and safe drinking water is crucial for maintaining good health. As a result, water filter pitchers have become a popular household item. In this article, we will compare two of the leading brands in this market: Brita and ZeroWater.
Brita Overview:
Brita is a well-established brand that has been producing water filtration systems since 1966. Their water filter pitchers use activated carbon and ion exchange resin filters to reduce impurities such as chlorine, copper, mercury, and cadmium.
Pros:
– Prolonged lifespan of filters (up to 40 gallons)
– Affordable filter replacements
– Wide range of pitcher sizes and styles
– Reduces common contaminants found in tap water
Cons:
– May not be as effective as other filters in removing certain contaminants
– Pitchers do not come with an indicator for filter replacement
ZeroWater Overview:
ZeroWater is a newer player in the market, having introduced its 5-stage filtration system in 2002. This unique system includes a sediment pre-filter, activated carbon infuser, oxidation reducer alloy, ion-exchange resin stage, and a non-woven postfilter membrane to eliminate dissolved solids.
Pros:
– 5-stage filtration for comprehensive purification
– Comes with a TDS (Total Dissolved Solids) meter to test water quality
– Certified to remove lead and chromium
– Faster filtering process
Cons:
– Filters have a shorter lifespan (up to 20 gallons)
– Filter replacements can be more expensive
– Bulkier design may take up more space
The Verdict:
When it comes to deciding between Brita and ZeroWater, the choice ultimately depends on your specific needs and preferences. If you prioritize affordability and a longer filter lifespan, the Brita system may be more suitable. However, if you are looking for a comprehensive filtration system that includes a TDS meter and is certified to remove lead and chromium, the ZeroWater system might be the better option. In either case, both brands provide a convenient way to access cleaner and better-tasting water in your home.