Blink Video Doorbell + Sync Module 2 Review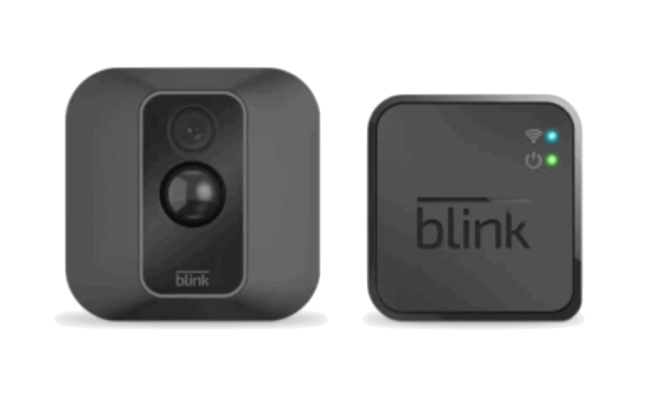 In today's world, home security is of paramount importance, and the Blink Video Doorbell + Sync Module 2 is an excellent addition to any smart home system. In this review, we will examine the features of this video doorbell, assessing its strengths and weaknesses to help you make an informed decision when choosing a smart doorbell for your home.
Design and Setup
The Blink Video Doorbell boasts a sleek and compact design that will easily integrate into the exterior of your home without being obtrusive. The device measures 2.6 x 1 x 1 inches and comes in black or white. The setup process is straightforward, requiring just a few minutes to connect with the Sync Module 2 and pair to your existing Wi-Fi network.
Features
The core feature of the Blink Video Doorbell is its high-definition camera, which offers sharp 1080p resolution for clear images, even in low light conditions. The wide-angle lens provides a 160-degree field of view, ensuring a comprehensive view of your porch activity.
Two-way audio allows you to communicate directly with visitors or delivery personnel without opening your door. This feature significantly enhances safety by allowing you to verify the identity of the visitor before granting them access to your home.
The Blink Video Doorbell also includes infrared night vision for recordings in low light environments or after dark. This feature ensures constant monitoring of your front door regardless of the time or lighting conditions.
Integration with Amazon Alexa provides seamless voice control options for those utilizing compatible Echo devices. You can ask Alexa to show you who's at the door, review recorded footage, and even arm or disarm your camera based on your preferred settings.
Motion detection alerts are sent directly to your smartphone via the companion app, offering real-time updates on activity outside your home. The adjustable sensitivity settings help prevent false alarms, ensuring you are only alerted to relevant movements.
Storage and Subscription
With the Sync Module 2, you can store up to 120 hours of footage on Blink servers without a subscription. If you'd like additional storage, Blink offers a subscription plan called 'Blink Subscription Plus,' which allows unlimited video storage for $10 per month or $100 annually.
Battery Life and Weather Resistance
The Blink Video Doorbell runs on two included AA batteries which can last up to two years based on average use. The device is weather-resistant with an IP65 rating, ensuring it functions efficiently in various climates and conditions.
Pros:
– Compact design
– Easy setup process
– High-definition 1080p video resolution
– Two-way audio communication
– Amazon Alexa compatibility
Cons:
– Requires Sync Module 2 for optimal functionality
– No pre-recorded quick messages
Conclusion
The Blink Video Doorbell + Sync Module 2 offers a variety of features at an affordable price, making it an attractive option for homeowners looking to enhance security and convenience. Its sleek design, HD video quality, and integration with Amazon Alexa make it a solid choice for those in search of a smart doorbell solution.