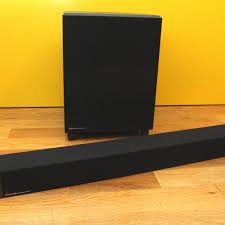 Introduction
The ever-evolving world of audio technology has seen speakers come a long way since their inception. In 2023, consumers have a plethora of options available when it comes to choosing the perfect speaker system for their needs. We have researched and compiled a list of the best speakers available in 2023 to help you make an informed decision. From high-end audio setups to budget-friendly options, we've got you covered.
1. Bowers & Wilkins 800 D4
Bowers & Wilkins 800 D4 sits at the top of our list and for a good reason. This flagship speaker is not only visually stunning but also promises an unmatched audio experience. With its sophisticated diamond tweeters and continuum cone midrange drivers, it delivers breathtakingly accurate sound reproduction. The 800 D4 is ideal for those seeking a premium home audio setup.
2. Sonos One (Gen 3)
Building upon the success of its predecessors, the Sonos One (Gen 3) provides excellent sound quality in a compact package. With built-in voice control from Amazon Alexa and Google Assistant, the Sonos One fits seamlessly into any smart home ecosystem. It also supports Apple's AirPlay 2, ensuring that iPhone users don't miss out on this incredible listening experience.
3. KEF LS50 Wireless II
For audiophiles who crave top-notch sound quality without sacrificing convenience, the KEF LS50 Wireless II is hard to beat. These speakers incorporate advanced streaming capabilities, allowing users to enjoy their favorite music without any hassles. With KEF's proprietary Uni-Q driver array and dedicated amplifiers for each driver, these speakers offer impressively detailed sound output.
4. Polk Audio T50
Budget-conscious music lovers rejoice – the Polk Audio T50 offers fantastic value without compromising on performance. At an affordable price point, these floor-standing speakers boast a 1-inch silk dome tweeter and a composite driver, providing a well-balanced audio output. The T50 is the perfect choice for those looking to improve their home audio setup without breaking the bank.
5. JBL Charge 5
JBL's Charge 5 is the go-to speaker for outdoor enthusiasts and adventurers. With IP67 waterproof and dustproof rating, it can handle various challenging environments while pumping out powerful sound. The impressive battery life of up to 20 hours ensures you'll never be left without your favorite tunes. Moreover, the Charge 5 doubles as a power bank to keep your devices charged on the go.
Conclusion
In conclusion, selecting the best speakers in 2023 boils down to personal preferences and requirements. Are you looking for an audiophile grade speaker system or something portable for outdoor adventures? The Bowers & Wilkins 800 D4, Sonos One (Gen 3), KEF LS50 Wireless II, Polk Audio T50, and JBL Charge 5 are our top picks and should cater to various individuals' needs. So, choose wisely, and let the music play on!