Best Roku Channels of 2023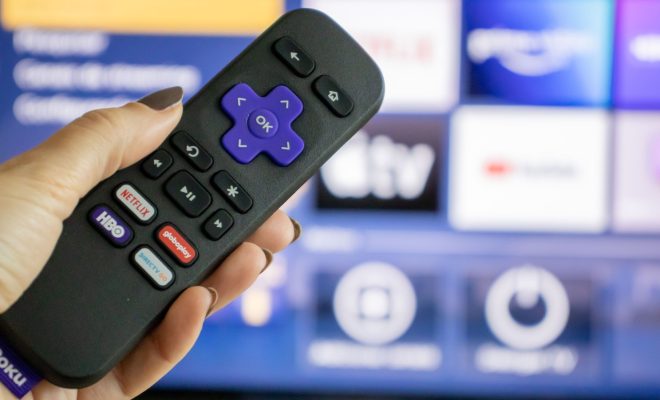 As the popularity of streaming services continues to grow, Roku remains one of the top choices for those looking for a convenient and affordable way to access their favorite content. Whether you're into movies, TV shows, live events, or even educational programming, there are hundreds of channels available on Roku that cater to every interest and taste.
As we look ahead to 2023, there are several Roku channels that are sure to keep audiences entertained and engaged. Let's take a look at some of the best channels to keep an eye on.
Disney+
Since its launch in 2019, Disney+ has quickly become one of the most popular streaming services out there, and it's not hard to see why. With a vast library of classic animated films, beloved franchises like Star Wars and Marvel, and a growing slate of original programming, Disney+ has something for everyone. Whether you're a die-hard Disney fan or just looking for some family-friendly entertainment, this is definitely a channel to watch in the coming years.
Netflix
It's hard to imagine a streaming landscape without Netflix – and for good reason. The service is home to some of the most popular and critically acclaimed shows of recent years, from Stranger Things to The Crown, as well as a vast selection of movies and documentaries. While there are plenty of other streaming services out there, Netflix shows no signs of slowing down and will likely continue to be a dominant player in the market for years to come.
Hulu
Hulu has always been a great option for those looking for a mix of TV shows, movies, and original content, and recent developments have only made the service more attractive. With the acquisition of FX, Hulu has become an even more significant source of premium content, including critically acclaimed hits like Atlanta, Fargo, and Legion. Plus, the service offers a variety of ways to customize your viewing experience, such as the ability to add premium channels like HBO and Showtime.
YouTube TV
While technically not a streaming service in the traditional sense, YouTube TV offers a compelling alternative to traditional cable packages. For a modest monthly fee, subscribers gain access to dozens of live channels, including local network affiliates, as well as cloud DVR capabilities that allow you to record your favorite shows and watch them on your own schedule. With the rise of cord-cutting, it's likely that more and more viewers will turn to services like YouTube TV in the years to come.
Amazon Prime Video
While Amazon Prime Video may not have the same level of hype as some of its competitors, it's still a compelling option for anyone with a Prime membership. In addition to a solid selection of movies and TV shows, Amazon has also been investing heavily in original programming, with hits like The Marvelous Mrs. Maisel, The Man in the High Castle, and The Boys helping to build a loyal audience. Plus, with Amazon's recent acquisition of MGM, the service is poised to offer even more high-quality content in the years to come.
As we look to the future of streaming, these channels are sure to be some of the most popular and widely viewed on Roku – but there are plenty of other options out there as well. From niche channels focused on specific interests like sports or science to international services that offer programming from all over the globe, there's truly something for everyone on the Roku platform. So fire up your device and start exploring – you never know what you might discover.