Best Record Player for 2023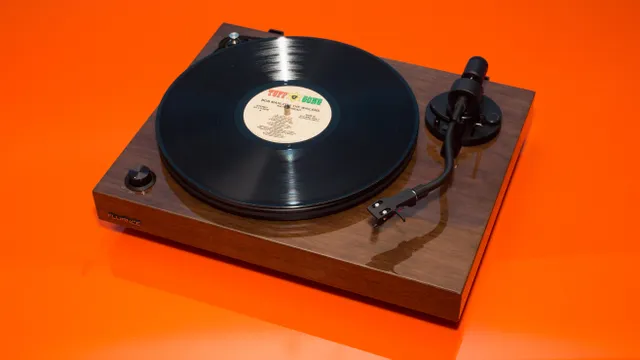 Introduction
The resurgence of vinyl records and the record player has stirred up nostalgia and a newfound love for classic, retro sound quality. With 2023 quickly approaching, it may be time to find a record player that suits your taste, fits your budget, and satisfies your auditory cravings. In this article, we will discuss the factors to consider when purchasing a record player and highlight the best record player of 2023.
Factors to Consider when Purchasing a Record Player
1. Budget: The price range can vary significantly depending on the features you are looking for. Determine how much you are willing to spend before diving into the market.
2. Sound Quality: The vinyl listening experience is all about capturing that warm, authentic sound. Look for a record player with a high-quality cartridge and needle system to ensure optimal sound.
3. Design: From vintage-style turntables to sleek modern designs, there are many aesthetic options available. Choose one that suits your taste and complements your home décor.
4. Features: Some models offer additional capabilities such as Bluetooth connectivity or built-in speakers. Consider what extra goodies you would like in your dream record player.
5. Ease of Use: Whether you're new to vinyl or a seasoned collector, finding a user-friendly model is crucial. An automatic tonearm return, easily replaceable needle, or simple speed controls can make all the difference.
Best Record Player of 2023:
After careful analysis and comparison of various models and brands, the title of best record player for 2023 goes to the Audio-Technica AT-LPW50PB.
Audio-Technica AT-LPW50PB Highlights:
1. Excellent Sound Quality: This model features a high-quality VM95E Dual Magnet cartridge and AT-HS4 headshell ensuring superior sound reproduction.
2. Adjustable Tonearm Counterweight: The adjustable counterweight allows you to find the perfect balance for optimal tracking performance.
3. Built-in Preamp: This record player has a built-in, switchable phono pre-amplifier, making it easy to connect directly to speakers or an audio system.
4. Minimalist Design: The AT-LPW50PB boasts a sleek and elegant design that complements any home interior seamlessly.
5. Speed Controls: The user-friendly speed controls let you easily switch between 33-1/3 and 45 RPM records.
6. Anti-vibration Base: The heavy MDF base with shock-absorbing feet minimizes vibrations, ensuring fewer disturbances during playback.
7. Removable Dust Cover: This feature helps protect your cherished collection from dust and particles that can affect sound quality.
Conclusion
With its unparalleled sound quality, minimalist design, user-friendly features, and reasonable price point, the Audio-Technica AT-LPW50PB checks all the boxes for the best record player of 2023. Whether you are new to the world of vinyl or a seasoned collector looking to upgrade, this model offers a fantastic listening experience that will reignite your love for music in its purest form.