Best Practices for Gamification in Schools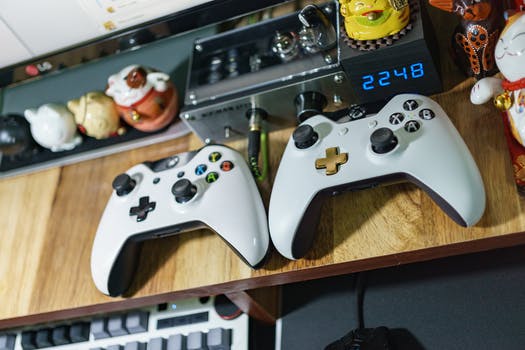 In education, "gamification" refers to using elements of game play (such as rules, competition, and point scoring) as a teaching tool that increases student engagement and motivation.
Gamification can include badges, leaderboards, and any type of educational competition or game. While the concept of gamification isn't new, the digital tools available to today's teachers make gamification more innovative and engaging than ever before.
Research indicates that gamification helps students develop more positive attitudes toward learning, increases cognitive and social growth, improves attention spans, and more.
To ensure your students benefit as much as possible from gamification, try following these best practices for gamification in schools.
Consider Students' Needs and Learning Objectives
As you introduce gamification in your classroom, think about the specific needs of your students. How do they like to learn? What are their interests? What is their learning level?
Try to choose games and elements of game play that you think will appeal to your students. Additionally, be sure that games are not too easy or too difficult for your students. If games are too easy, students will likely get bored. If they're too hard, students may feel discouraged and give up.
You should also consider learning objectives. What do you want students to learn? How will these games or game elements help them reach this goal? Avoid gamification for the sake of gamification, and be sure you're using it to further your students' learning.
Encourage Social Connection
Students become more engaged in gamification when it involves social connection, so try to incorporate interaction between your students.
For instance, students can form teams and compete against one another, or they can compete with other class periods or even other schools. As students collaborate to solve problems and earn points, they'll become increasingly invested in what they're learning.
Research also shows that social connection enhances both learning and achievement.
Change the "Language" of Your Classroom
Here's a super simple way to gamify your classroom:
Change up the "language" you use to describe assignments and activities.
For instance, refer to completing assignments as "embarking on a quest," or label student groups "guilds" or "leagues" that collaborate to complete these quests. You can also have students earn "XP" instead of points, with a certain number of XP correlating to a particular grade.
Consider making content-specific language changes as well. For example, a world history class might have "teams of explorers" explore (research) a specific country and report their findings to the class.
This simple method is also a gamification best practice because it creates an engaging classroom culture where students enjoy learning and ultimately thrive.
Provide Rewards and Progress Indicators
Numeric grades aren't particularly engaging for students and may be intimidating, but seeing their name on a leaderboard or earning a digital badge is rewarding and fun. Plus, it gives students an idea of how well they're progressing toward mastery of a skill.
You may wish to add incentives by allowing students to earn quarterly rewards for a certain amount of XP, a certain ranking on the leaderboard, or a set number of digital badges. These rewards could include homework passes, extra credit, participating in fun activities, or being allowed to opt out of a quiz or test (since mastery has already been proven).
Rewards and progress indicators keep students motivated, provide a sense of accomplishment, build confidence, and encourage students to take ownership of the learning process.
Give Opportunities to Reflect
Remember that educational gamification shouldn't be solely for the sake of fun. After the fun is over, help students process what they've learned by giving them opportunities to reflect.
Ask questions like:
What did you learn from this experience?
What did you do well?
What could you do better in the future?
How will you use what you've learned today?
Conclusion
Done effectively, gamification can enhance the learning experience for your students. They'll be more engaged and motivated, and they'll ultimately achieve more as a result.
By following the tips we've provided, you and your students will make the most out of gamification!