Best iPhone Deals 2023: Cheapest Ways to Get an Apple Phone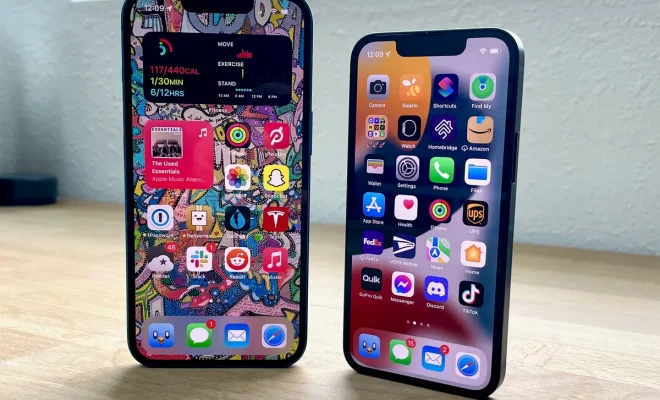 The Apple iPhone, known for its unparalleled user experience, sophisticated design, and cutting-edge technology, often comes with a high price tag. However, getting your hands on an Apple iPhone doesn't always have to break the bank. As we gear up for 2023, numerous exciting deals are cropping up that make getting an Apple phone more affordable than ever before. This article will highlight the best iPhone deals for 2023, helping you bag an Apple phone without hurting your wallet.
Carrier Deals
One of the best ways to get a cheaper iPhone is by signing a contract with cellular service providers. These carriers often offer impressive discounts on iPhones to people who commit to their services.
1. **AT&T**: AT&T regularly runs excellent promotional deals on iPhones for new customers who switch from another carrier. Often times, you can qualify for a free or hugely discounted brand new iPhone with specific unlimited plans.
2. **Verizon**: Verizon offers trade-in deals where current and new customers can get significant discounts when they trade in an old iPhone model for a new one.
3. **T-Mobile**: With T-Mobile, customers can often find "BOGO" (buy one get one) deals or even free phones with the addition of a new line.
Retailer Discounts
Major retail stores also offer compelling iPhone discounts and promotions throughout the year:
1. **Apple Store**: If you have an older model, consider Apple's Trade-In program. The program reduces the cost of the new phone based on the value of your trade-in.
2. **BestBuy**: With regular sales events and occasional special promotions, BestBuy can offer substantial savings on iPhones. They also provide monthly installment plans to make purchases lighter on the pocket.
3. **Amazon**: Amazon is known for its competitive pricing, making it a great platform to buy an iPhone at a discount without any carrier ties.
Refurbished iPhones
Apple's certified refurbished phones are another excellent way to get iPhones at lower prices. These devices are used but have been through Apple's rigorous refurbishing process and come with a standard warranty.
Take Away:
Whether you're after the latest model or happy with just entering into the realm of Apple's ecosystem with older models like iPhone X or iPhone 11, following these tips could save you hundreds in 2023. Monitor these carriers and retailers regularly as they change these deals frequently – your perfect deal could be just around the corner!