Best Home Exercise Equipment for 2023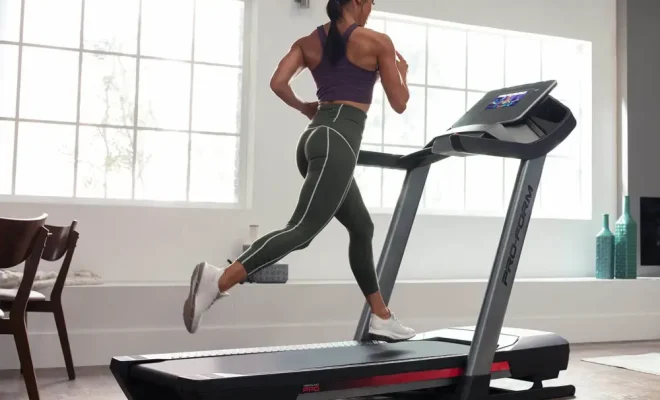 In the quest for fitness, exercise has always been the keystone. With more and more people opting to workout from the comfort of their homes, the spotlight is on home exercise equipment. Looking forward to 2023, here are our top picks for the best home exercise equipment.
1. Adjustable Weight Bench:
An adjustable weight bench is a must-have in your home gym. Perfect for strength training exercises, it offers a range of workout options that can target every muscle group in your body.
2. Resistance Bands:
Resistance bands have taken 2023 by storm due to their affordability and versatility. They're great for strength training and flexibility and can easily be stored away when not in use.
3. Interactive Treadmill:
As technology becomes more integral in our daily lives, modern treadmills with smart features are becoming irresistible. Interactive treadmills for 2023 come with features such as heart rate monitoring, customized workout programs, and connectivity to various health apps.
4. Smart Indoor Cycling Bike:
Bringing an immersive cycling experience into your living room, smart cycling bikes are set to be popular in 2023. Features include live and on-demand classes from world-class instructors, performance tracking, and real-time competition with other users.
5. Adjustable Dumbbells:
Save space with adjustable dumbbells. These clever designs allow you to quickly switch between different weights on one piece of equipment making your workout more efficient.
6. High-Quality Yoga Mat:
With yoga's continued popularity into 2023, a high-quality mat is essential for both novices and expert yogis. Look for ones made from thick material to provide cushioning and support.
7. Wall Mounted Pull Up Bar:
If you are looking for simplicity coupled with intensity, a wall-mounted pull-up bar will be hitting the trends in 2023 – it's excellent for upper body workouts.
8. Rowing Machine:
Offering a full-body cardio workout, rowing machines are expected to be hot products in 2023 . Some top rowers include smart tech that can guide you through effective workouts and track your progress over time.
9. Kettlebells:
Kettlebells remain ever-popular due to their versatility across a wide range of exercises – from swings to squats all the way to lifting routines.
Well-rounded fitness involves building strength, stamina, flexibility and promoting overall
wellness – all made possible within your own space with these excellent choices of home workout equipment set to rock 2023!