Best GoPro Editing Software of 2023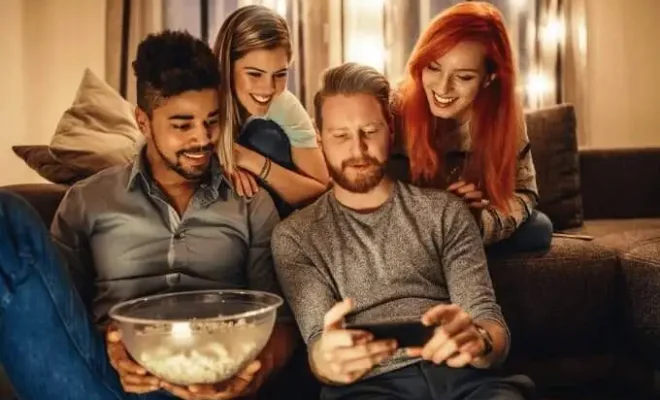 As technology evolves, so does the demand for better and more advanced video editing software for GoPro footage. In today's market, there are numerous GoPro editing software options available, but which ones are the best in 2023?
Let's take a look at some of the most popular and effective GoPro editing software of 2023.
Adobe Premiere Pro
Adobe Premiere Pro is one of the most popular video editing software options out there. It's packed with powerful tools and features that allow you to finely tune the editing of your GoPro footage, giving you the chance to create high-quality videos quickly and easily.
Adobe Premiere Pro offers top-notch features such as audio workflows, advanced color grading, 360-degree VR video editing, and quick audio syncing options, which make it an excellent all-in-one package for your video editing needs.
Final Cut Pro X
Final Cut Pro X is a professional-level video editing software designed specifically for Mac users. It's widely acknowledged for its intuitive interface, fast performance, and excellent color grading tools that can animatedly enhance your GoPro footage.
Final Cut Pro X offers powerful tools like multicam editing, an automatic video stabilization feature, and a magnetic timeline that allows you to drag and drop clips easily, making it a great option for anyone looking to create exceptional videos with their GoPro.
Cyberlink PowerDirector
Cyberlink PowerDirector provides a full suite of professional video editing features. It offers users a wide range of customizable templates, color correction tools, and various motion graphics to help elevate their GoPro footage to professional levels.
PowerDirector software offers a viewer-first mindset, so you get a real visual representation of your timeline. This software also provides video stabilization options, motion tracking, and a range of integrated effects and transitions to enhance your GoPro videos.
iMovie
iMovie is an outstanding, basic video editing software that you can use without any prior experience. Its ease of use makes it one of the most popular GoPro video editing programs out there for beginners.
iMovie provides outstanding features like easy drag and drop functionality, timeline editing, color grading options, and cross-device integration. This software is available on a host of Apple devices (like iPhone and iPad), making it easy to edit and share your GoPro videos.
Conclusion
Video editing is a crucial aspect of producing stunning and captivating videos with your GoPro. The four software options mentioned above are some of the leading GoPro editing software options of 2023.
Whether you're looking for an easy-to-use editing software like iMovie or a professional-level tool like Adobe Premiere Pro, Final Cut Pro X, and Cyberlink PowerDirector, you can rest assured that these programs will help make the editing process faster, simpler, and more efficient. Choose one that fits your budget and needs, and start editing like a pro today!