Best Fiber Internet Service Providers of 2023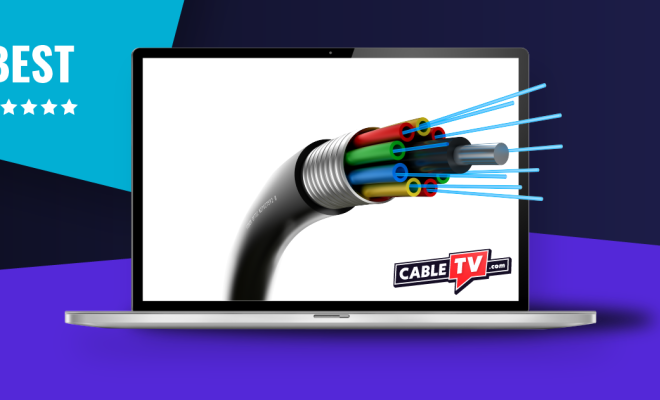 Introduction
In an increasingly connected world, having a reliable and fast internet connection is more critical than ever. With the advancements in fiber-optic technology, users have been able to experience faster download and upload times, better video streaming quality, and seamless online gaming. As we head into 2023, several fiber internet service providers are leading the way in delivering top-tier services to consumers. In this article, we will discuss the best fiber internet service providers of 2023.
1. Google Fiber
Google Fiber has gained significant popularity due to its lightning-fast Gigabit speeds and excellent customer service. Offering symmetrical upload and download speeds of up to 1000 Mbps, it is an ideal choice for households with multiple users and devices that require a stable and efficient connection. Moreover, Google Fiber provides affordable plans with no data caps or contracts, allowing users to enjoy unthrottled and unrestricted access to the internet.
2. AT&T Fiber
AT&T Fiber has been a major player in the fiber-optic market, offering a variety of plans ranging from 300Mbps to 1000 Mbps. With its expanding network coverage and robust infrastructure, AT&T Fiber delivers reliable and consistent connectivity for both residential and business users. Additionally, their bundled packages offer added value by combining high-speed internet with other services such as television and phone services at competitive prices.
3. Verizon Fios
Verizon Fios is well renowned for its blazing fast symmetrical speeds and extensive coverage along the east coast of the United States. Its customizable plans allow users to tailor their needs according to their usage patterns while enjoying top-notch customer support and seamless online experiences. Also worth noting is Verizon Fios' commitment to providing customers with low latency connections, making it an ideal option for gamers.
4. Comcast Xfinity
Comcast Xfinity's Gigabit Pro package offers fiber internet speeds of up to 2000 Mbps, making it one of the fastest fiber options in the market. With its wide coverage in numerous cities across the country, Xfinity is an accessible and reliable choice for those seeking superb connectivity. They also provide advanced options such as xFi Advanced Security to safeguard your home network from potential threats.
5. Frontier FiberOptic
Frontier FiberOptic, formerly known as Frontier FiOS, offers a wide array of plans with speeds up to 1000 Mbps. Its commitment to providing reliable uptime and unlimited data make it an attractive option for households with high bandwidth demands. Frontier FiberOptic also prides itself on offering transparent pricing with no hidden fees, allowing customers to make informed decisions when selecting the right plan for their needs.
Conclusion
In 2023, these five fiber internet service providers remain at the forefront of delivering high-quality internet experiences to consumers across the United States. By choosing a plan that meets your specific needs and requirements from one of these providers, you can enjoy the benefits of fast upload and download speeds, uninterrupted streaming, and seamless connectivity. In a world that relies heavily on digital connections, it is crucial to invest in a reliable fiber-optic internet service provider that can keep up with the ever-evolving demands of modern technology.