Best Cell Phones for Seniors of 2023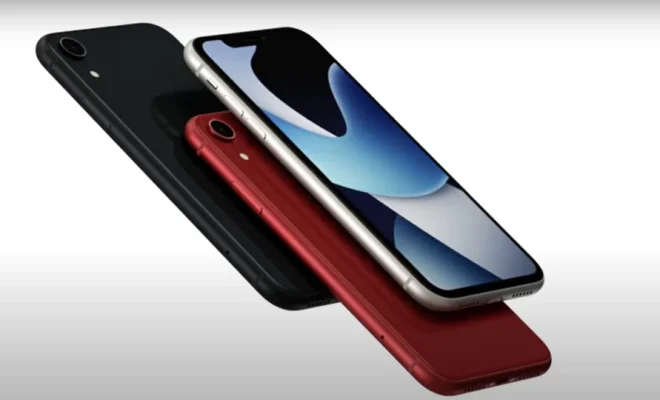 As technology continues to advance rapidly, cell phones have become a critical part of our daily lives. For senior citizens, they can be a lifeline when it comes to staying connected with family and friends, accessing emergency services, and providing a sense of independence. However, finding a suitable cell phone with ease of use, intuitive functionality, and affordability can be challenging. With that in mind, here are the Best Cell Phones for Seniors of 2023:
1. Apple iPhone SE (2023)
The Apple iPhone SE (2023) is one of the best cell phones for seniors due to its ease of use, affordability, and impressive features. It comes with a 4.7-inch Retina Display, A15 Bionic chip, and a reliable 12MP rear camera. Plus, the updated Touch ID technology makes unlocking the phone much more intuitive and straightforward, especially for seniors who may have difficulty with facial recognition unlocking systems.
2. Samsung Galaxy A32
Samsung is known for delivering high-quality phones with user-friendly interfaces, and the Samsung Galaxy A32 is no exception. This durable device has a 6.5-inch Super AMOLED display and a remarkable long-lasting battery, making it an excellent option for seniors who need a phone that can last an entire day or longer. Furthermore, the A32's camera system provides flexibility to capture photos and video in any lighting condition, ensuring that you never miss a moment.
3. Jitterbug Smart2
The Jitterbug Smart2 is specifically designed for seniors who are looking for a cell phone with easy-to-use features, including a large screen and a straightforward operating system. It comes with a 5.5-inch touchscreen, an intuitive operating system, and a customizable home screen with prominent icons for quick access to essential functions, including making calls and sending messages. With 16GB of storage space, it can store plenty of photos of family and friends.
4. Moto G Power (2023)
The Moto G Power (2023) is a budget-friendly cell phone with impressive features that are perfect for seniors. It comes with a 6.6-inch Full HD display, a powerful battery that can provide up to three days of use, and an AI-powered triple-camera system. It also boasts a user-friendly interface that is intuitive and easy to navigate, making it an excellent choice for seniors who may be new to using smartphones.
5. Kyocera DuraForce Ultra 5G UW
The Kyocera DuraForce Ultra 5G UW is an ultra-durable and rugged smartphone that is perfect for seniors who lead an active lifestyle. It is water and dust resistant, has a 5.45-inch Full HD display, and is equipped with a powerful 5G antenna that ensures fast and reliable internet connectivity. The phone is also compatible with voice assistants including Google Assistant and Alexa, making it even more convenient for seniors to use hands-free.
In conclusion, choosing the perfect cell phone that suits the needs of seniors can be a daunting task, but it is essential to ensure that they stay connected with their loved ones and are safe. Any of the cell phones mentioned in this article cater to the needs of seniors, offering ease of use, impressive features, and affordability.