Best Cars for Tech Lovers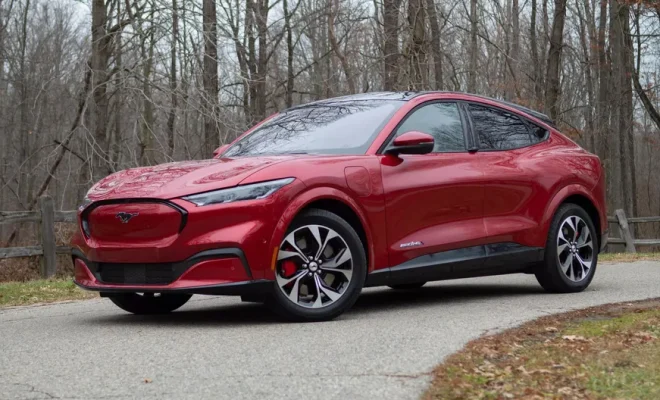 Technology is developing at an unprecedented pace, and so are the cars that use it. With the increasing demand for innovation in the automotive industry, tech lovers are becoming a significant market. These consumers expect cars that are not only high-performance but also connected and equipped with cutting-edge features. In this article, we'll look at the best cars for tech lovers.
Tesla Model S
Tesla Model S is the definition of future transport. The vehicle has revolutionized the automotive industry with its advanced technology features. The Model S is all-electric, meaning it has zero emissions and provides drivers with an eco-friendly option. Its autopilot system is top-notch, and its electric powertrain significantly reduces fuel costs. Between its amazing self-driving capabilities and the vast infotainment center with a large touchscreen, the Model S is perfect for tech lovers.
2022 Mercedes-Benz S-Class
The 2022 Mercedes-Benz S-Class has an impressive range of technological features that make it one of the best cars for tech lovers. The vehicle comes equipped with an augmented reality head-up display, which overlays driving data on the windshield, making it easier for drivers to access essential information while driving. The car also has advanced driving assistance features, including lane departure warning and automatic emergency braking. The 56-inch OLED touchscreen display provides a unique driving experience with the ability to customize preferences.
2022 Audi e-tron GT
The Audi e-tron GT is a sporty electric vehicle that is perfect for those who value tech features. The vehicle has an array of advanced features such as a digital instrument cluster, a large touch display with haptic feedback, and a panoramic sunroof. The e-tron GT has an adaptive air suspension that provides a smooth ride, and its electric powertrain delivers superior performance with instantaneous torque. The car is equipped with an energy recuperation system that captures energy when the driver brakes, extending the vehicle's range even further.
2022 BMW iX
The 2022 BMW iX is an all-electric SUV that boasts numerous high-tech features. The car comes equipped with a huge panoramic display, a 5G cellular connectivity, and a voice-activated personal assistant that can perform various tasks such as opening the sunroof and setting the cabin temperature. This SUV also has a futuristic design with sleek LED headlights and a unique grille.
2022 Porsche Taycan
The Porsche Taycan is an all-electric sportscar that is famous for its advanced technology features. The vehicle has a long-range, thanks to its high-capacity battery pack. Its two electric motors provide the driver with instantaneous power, delivering superior acceleration. The car also has an advanced infotainment system that allows for seamless smartphone integration, with a 16.8-inch control display, providing an immersive driving experience.
Conclusion
Technology has indeed taken over the automotive industry, and carmakers are investing more in developing advanced features that cater to tech lovers. The above cars are some of the best options for those who value innovation in the automotive industry. Whether it's an all-electric vehicle, large digital displays, or advanced driving assistance systems, these cars have what it takes to satisfy the needs of tech enthusiasts, offering excellent driving experiences.