Amazon Music Tips to Level Up Your Streaming Game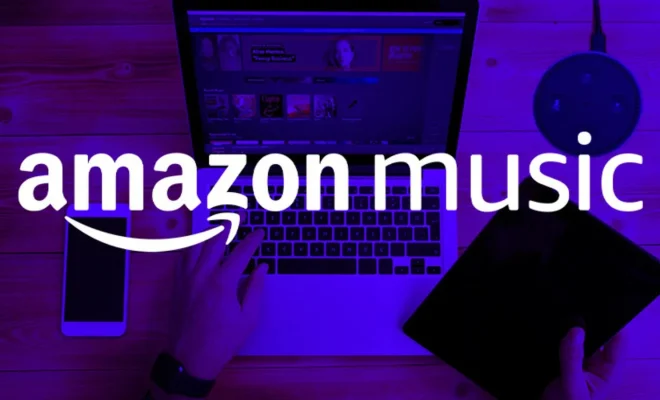 The world of music streaming is ever-evolving, with new services and features being introduced regularly. As a result, it can be challenging to keep up with the latest hacks and best practices for optimizing your experience. Amazon Music, one of the leading streaming platforms today, boasts a rich library of diverse music and exclusive features that cater to every type of music lover. Here are some top tips to help you level up your Amazon Music streaming game.
1. Make use of Alexa for voice controls:
If you own an Amazon Echo device or have the Amazon Music app installed on your smartphone, you can use Alexa voice commands to control your music playback seamlessly. This hands-free approach allows you to play/pause tracks, increase/decrease volume, and even request specific songs or artists on demand without needing to type anything.
2. Create and edit playlists:
Customize your listening experience by creating personalized playlists that cater to your mood, activity, or genre preference. Adding tracks to your playlists is as easy as clicking on the "add" button next to a song or album. Plus, with Amazon Music's user-friendly interface, you can edit and rearrange songs in a playlist with ease.
3. Discover new music with personalized recommendations:
Amazon Music curates personalized playlists and radio stations based on your listening history and preferences. These recommendations can expose you to new artists and songs tailored for you, ensuring that you always have fresh music at your fingertips.
4. Take advantage of high-quality audio settings:
Amazon Music offers a premium subscription tier called Amazon Music HD that lets subscribers access over 60 million tracks in lossless audio quality. If you're an audiophile looking for a superior listening experience, upgrade to this subscription level for unmatched sound quality.
5.Get offline access to your favorite music
If you're worried about losing access to your favorite tunes due to poor internet connectivity or while traveling, download the songs or playlists ahead of time to have them available whenever you need. This feature is especially useful for mobile users who wish to conserve data and enjoy their favorite tracks on-the-go.
6. Follow your favorite artists:
Stay connected with your favorite artists by following their Amazon Music profiles. By doing this, you'll receive notifications about new releases and exclusive content from those artists, ensuring that you're always up-to-date with their latest music.
7. Use social features to share and discover:
Amazon Music lets you share the tracks or playlists you love with friends via text, email or social media platforms. Furthermore, explore the social feeds of your friends to discover their latest music preferences, and you may just find a new favorite artist.
8. Set up seamless integration with other devices:
You can easily connect your Amazon Music account with other smart devices like Sonos speakers, Google Home or Apple AirPlay-enabled gadgets for uninterrupted streaming across your devices.
By implementing these tips and harnessing the full potential of Amazon Music, you'll be well-equipped to take your music streaming experience to the next level. Stay tuned to this ever-evolving platform and enjoy your newfound mastery over its features.