Amazon, Google, Apple, and Microsoft Continue to Fight for the Education Market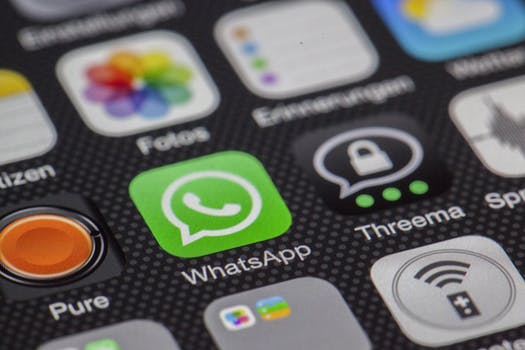 With the evolution of edtech, schools across the nation are implementing technology more than ever before.
Districts are adopting instructional software, teachers are delivering more content through screens, and many schools have 1-to-1 programs, where every student receives a digital device.
The majority of schools are relying on four tech giants: Google, Microsoft, Apple, and relative newcomer Amazon. Each of these companies hopes for their products and devices to become standard in American schools.
Why the Education Market?
Not only is the education market highly lucrative, but these companies are also playing a long game.
Many technology trends take root in schools before trickling up to large companies or gaining mainstream appeal.
Additionally, most students today use cell phones instead of PCs outside of the classroom. The technology they're exposed to in school may shape their technological preferences later in life.
Analyst Christopher Voce explains, "Certainly there are dollars they're competing for, but more so they're indoctrinating students into a way of engaging with tech."
Who's Winning?
According to a survey by EdWeek Market Brief and the Education Week Research Center, it appears that Google is currently dominating the education market.
The majority of educators indicated that they would hire Google for Education to help raise student achievement, and both teachers and district officials prefer Google Chromebooks, saying the devices are inexpensive and simple to use.
According to Futuresource Consulting, 12.6 million mobile PCs and tablets were shipped to U.S. schools in 2016. Google Chromebooks made up approximately 58% of those sales.
In addition to tools that increase engagement and achievement, districts and educators are looking for cheaper, easier large-scale technology implementations. Products that will cause extra work or massive changes aren't desirable in the education market.
This is why Google for Education, and particularly Chromebooks, have been a hit. They can cost as little as $199, and teachers can easily administer and control apps on the devices.
The Competition
Google's success in the classroom has pushed Microsoft, Apple, and now Amazon to focus on simplicity and affordability.
Microsoft, for instance, announced a bundled package of education tools and apps last year, designed to streamline the management and purchase of Microsoft products for education.
More recently, the company unveiled lower-cost devices for students, including a Lenovo 100e for $189. They've also integrated and updated Office 365 and introduced partnerships with LEGO Education, PBS, and NASA.
Similarly, Apple last year announced a simplified iPad designed for schools, with a lower price tag of $329. They've also recently introduced Classroom, an app designed to help teachers manage student learning from multiple devices.
Amazon is newer to the education market, but the company offers a cloud-based storage, data, and analytics system through its Amazon Web Services. Many school systems are adopting the system to replace physical storage.
Amazon also plans to create a platform for open educational resources, and they've announced a tool called TenMarks writing, which includes writing exercises, a digital assistant that personalizes feedback to students, and lesson plans and assignments for teachers. The program costs $4 per student.
Final Thoughts
Although Google seems to have a hold on the education market for now, fellow giants Microsoft, Apple, and Amazon are also cashing in.
This competition benefits schools, because it increases access to simple, affordable, high-quality products for teachers and students. At the same time, some argue that the dominance of these major companies limits the possibility of new, innovative ideas in edtech.