Adobe Stock vs. Storyblocks: Which Royalty-Free Media Platform Is Better?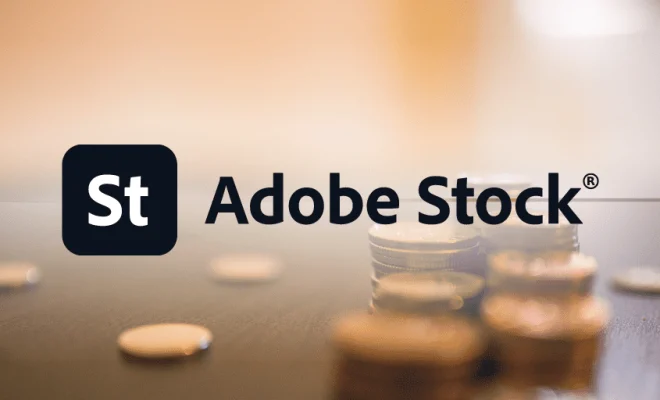 In today's digital age, having access to high-quality and affordable royalty-free media is crucial. Businesses, content creators, or even individuals who are looking to enhance their digital content need a platform that offers images, videos, audio, and other multimedia content easily and quickly. Adobe Stock and Storyblocks are two popular platforms that offer royalty-free media at reasonable prices. However, the question remains – which platform is better?
Let's start with Adobe Stock. It is a creative platform that offers millions of images, videos, graphics, and audio tracks, all licensed for commercial use. Adobe Stock's key selling point is its deep integration with Adobe's Creative Cloud suite of applications, which includes Photoshop, Illustrator, and Premiere Pro. This means that users can easily access and use Adobe Stock's elements within their Adobe Creative Cloud software without leaving the application. Adobe Stock appeals to professional designers and creatives who require high-quality content to complement their projects.
On the other hand, Storyblocks is a subscription-based platform that provides affordable royalty-free stock media. It offers over 1 million high-quality video clips, motion backgrounds, and After Effects templates, as well as a library of over 700,000 images and audio tracks. Storyblocks is mostly used by small businesses, freelance creatives as well as individuals who need a source of high-quality media content without breaking the bank.
So how do these two platforms compare?
Firstly, when it comes to pricing, Storyblocks is relatively cheaper than Adobe Stock. A monthly subscription to Storyblocks starts at $39, while Adobe Stock's monthly plan begins at $29.99 per month. However, it's worth noting that Storyblocks' selection is slightly limited in comparison to Adobe Stock's vast library of high-quality elements.
In terms of features, Adobe Stock offers exclusive access to Adobe's Creative Cloud applications, ensuring that users can easily integrate Adobe Stock's media elements into their projects without leaving their workspace. While Storyblocks doesn't have exclusive access to any particular software, it does integrate with many popular editing programs like Premiere Pro, After Effects, and Final Cut Pro.
When it comes to user-friendly experience, both platforms are easy to use, and users can easily navigate through their vast collection of elements. Additionally, both platforms offer extensive search capabilities that make finding the right content easy and quick.
Finally, the quality of the media offered by both platforms is excellent, with both platforms offering high-quality images, videos, and graphics. Adobe Stock does have a slight edge when it comes to the quality of the elements since it upholds high standards and has an extensive review process before making any content available for licensing.
So, which platform is better? In conclusion, both platforms are great and offer unique features that cater to different users. Adobe Stock is an excellent option for professional designers and creatives who require high-quality media elements, while Storyblocks is a more affordable option for small businesses, freelance creatives, and individuals on a tight budget. That being said, the choice ultimately depends on your needs and budget.