A Comprehensive Review of Home Chef for Health and Nutrition Enthusiasts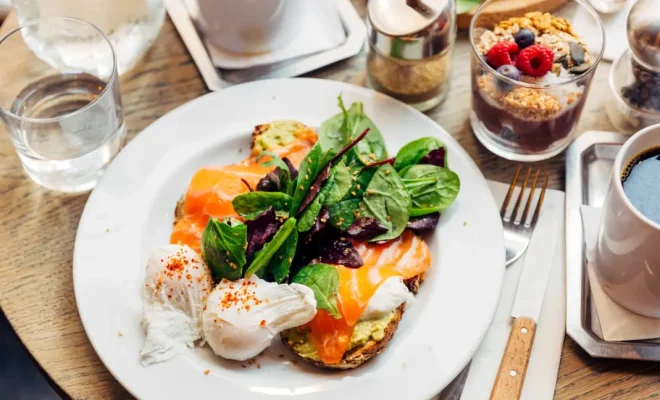 Introduction
Home Chef is a popular meal kit delivery service that offers a wide range of nutritional options for health-conscious individuals and families. The service prides itself on providing diverse, delicious, and easy-to-prepare meals delivered right to your doorstep. In this comprehensive review, we'll dive into the key aspects that make Home Chef stand out in the crowded meal kit market. We'll also explore some areas where they could potentially improve.
Variety of Meals and Dietary Options
One of the major highlights of Home Chef is the extensive selection of meal choices available to customers each week. With over 20 meals to choose from, including vegetarian, low-carb, dairy-free, calorie-conscious options, and more – there's something for everyone. This provides an incredible advantage for those with dietary restrictions or specific goals concerning their nutrition.
Quality Ingredients
Home Chef's commitment to providing fresh, high-quality ingredients sets it apart from many other meal kit competitors. They source their produce locally whenever possible and include clear labeling on each ingredient's package about its origin. Customers can feel good about the meals they're preparing thanks to responsible sourcing practices.
Ease of Preparation
Each Home Chef meal comes with an easy-to-follow recipe card with step-by-step instructions and visual aids. Most recipes require only standard kitchen equipment and are designed with home cooks in mind. With an average preparation time of around 30 minutes or less, even busy individuals can squeeze in a home-cooked meal on weeknights.
Customization Options
Home Chef also offers customization options that allow customers to swap out proteins or upgrade ingredients in selected recipes, which is an excellent feature for those who prefer a more tailored approach to their meal planning. This added flexibility further accommodates a wide array of dietary needs or flavor preferences.
Customer Service and Pricing
The customer service provided by Home Chef has overall been reported as reliable and receptive. Home Chef offers various plans, with an average price per serving of around $7.99 to $9.95. While this may be slightly more expensive than some other meal kit services, the quality and variety of their meals seem to justify the cost for many customers.
Room for Improvement
Despite its many advantages, there are areas where Home Chef could potentially improve. For instance, some customers have noted that the packaging can be excessive, generating environmental concerns. Furthermore, while Home Chef offers a wide variety of meals each week, individuals with severe allergies or strict dietary requirements may still find it hard to plan a full week's menu.
Conclusion
In conclusion, Home Chef offers an impressive range of meals catering to various needs and appetites. They provide high-quality ingredients, simple instructions, and excellent customer service. However, there is always room for improvement when it comes to packaging and meeting more specialized dietary requirements. Overall, Home Chef is a highly recommended option for health-conscious consumers looking for a convenient way to incorporate nutritious meals into their daily routine.