9 Signs Your Mattress Is Way Too Old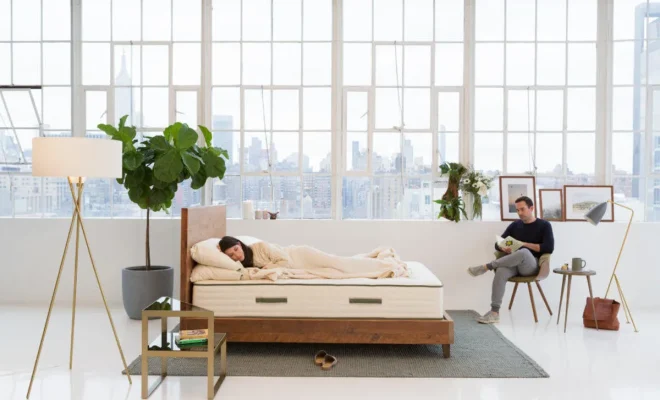 A good night's sleep is essential for maintaining overall health and well-being. However, an old mattress can negatively impact your sleep quality, leaving you feeling tired and irritable throughout the day. Here are nine signs that your mattress may be past its prime and may need to be replaced.
1. Age of the mattress: As a general rule of thumb, a mattress should be replaced every 7-10 years. If your mattress is older than this or you can't remember when you bought it, it could be time to shop for a new one.
2. Sagging or indents: Over time, mattresses can develop sags, lumps, or indents due to regular use and body weight. If you notice any of these issues on your mattress, it could be a sign that the support system has broken down and it's time for an upgrade.
3. Worsening allergies or asthma: An old mattress can harbor allergens, dust mites, and mold that can trigger respiratory problems. If you're experiencing worsening allergies or asthma symptoms at night, consider investing in a new mattress.
4. You wake up with pain or stiffness: A worn-out mattress may no longer provide the support and pressure relief needed for comfortable sleep positions. If you consistently wake up with body aches or stiffness, it could indicate your mattress isn't offering adequate support anymore.
5. Frequent tossing and turning: An uncomfortable mattress can cause restless sleep as you constantly try to find a comfy sleeping position. If you find yourself tossing and turning throughout the night, it may be due to an old mattress.
6. Sleep quality suffers: A good night's rest enables you to wake up feeling refreshed and energized, but if your sleep quality continues to worsen despite following healthy sleep habits, your mattress might be at fault.
7. Partner disturbance: If you find yourself frequently waking up due to your partner's movements, it might be time to consider a new mattress with better motion isolation properties.
8. Noise when moving on the mattress: Older mattresses can become noisy over time as the springs or other internal components wear down. If you're noticing creaking, squeaking, or other sounds when moving on your mattress, a replacement might be necessary.
9. Visibly outdated materials: Take a close look at your mattress's fabric and materials. If they look worn out, frayed, or even have visible tears, it's likely your mattress is past its prime and should be replaced.
In conclusion, recognizing the signs of a mattress that's too old is essential for ensuring you get the proper rest and support needed for a healthy lifestyle. If you notice any of the signs
mentioned above, consider shopping for a new mattress that fits your needs and preferences.