9 Examples of the Internet of Things in Education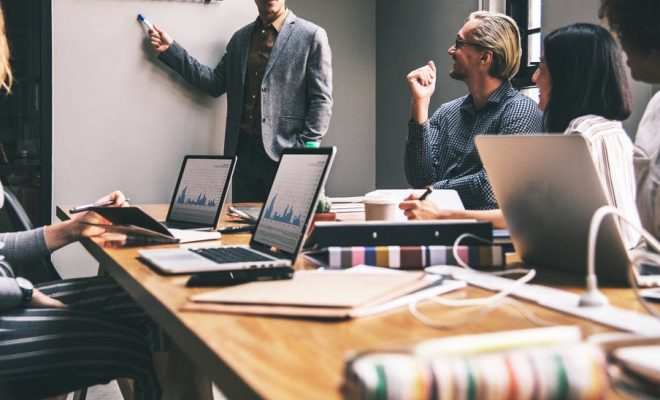 The Internet of Things (IoT) has changed everything in almost every sector of industry and community, and nowhere is that more apparent than in the educational sector. From small improvements to school creature comforts to massive technological rethinks which have changed the way certain schools operate, the Internet of Things is leaving an indelible imprint on education as a whole.
With that being said, here are 9 examples of how the Internet of Things is reshaping and redefining education as we know it.
Blackboard (Washington, DC)
Blackboard is a connected learning environment system used in both K-12 schools and universities. It has everything from virtual classrooms to easy grading functionality. Blackboard hopes to use their interactive collaboration tools to help teachers and students interact better without having to be face-to-face.
LocoRobo (Philadelphia, Pennsylvania)
LocoRobo specializes in providing robotics and programming education to students in innovative ways with the help of their own company cache of robots. These robots teach students coding languages while the company's LocoloT course gives students the tools necessary to build their own wonders in the Internet of Things.
Tynker (Mountain View, California)
Tynker gives young coders a fantastic resource, starting kids off with visual code blocks to play with before using those blocks to segue into teaching them actual coding languages such as Python and JavaScript. After learning, students can use their code to create everything from apps to robots.
Magicard (Weymouth, United Kingdom)
Magicard specializes in creating a vast array of different smart cards students can use for anything from facility access to time and attendance. Basically, Magicard helps to eliminate needless paperwork while connecting data to the Internet of Things and helping keep things easily accessible and organized.
Kajeet (McLean, Virginia)
Kajeet is redefining the parameters of the modern school bus, creating WI-fi systems for connected school buses. Then provide students with internet access on buses to help them study and turn in homework, while also helping drivers monitor potential trouble and giving parents the ability to monitor their child's school bus and its location.
Kaltura (New York, New York)
The wave of the future of learning has moved into video, and Kaltura is right on the cutting edge of this shift. Kaltura provides students and teachers alike with a user-friendly video creation and management service, helping both use video technology to its utmost educational advantage while providing a service of extremely high quality.
SweetRush (San Francisco, California)
The folks at SweetRush simply specialize in finding solutions for both eLearning and mobile learning – working to design and create programs with the sole purpose of making things better for everyone involved. From games to upcoming augmented reality projects, SweetRush does it all in the name of educational betterment.
Scanmarker (Kansas City, Missouri)
Ready to read any text you want from your pick of a wealth of different languages? Scanmarker has you covered. Their software allows users to scan text from any document or book, giving users the ability to edit the said text in the program. Not only that, but you can also translate documents from a current cache of over 40 languages. 
Promethean (Seattle, Washington)
Promethean is a one-stop-shop that could very well make blackboards and whiteboards a thing of the past. They specialize in creating interactive displays that allow teachers to use them in just the way they'd use the boards of old, but with fewer resources expended. They also provide targeted training for teachers and a lesson delivery interface that uses cloud technology.
Concluding thoughts
While IoT still has a long way to go, there are plenty of companies out there that are doing things right. IoT could change the way education is presented for good, and it's only going to continue to get more popular.