8 Things to Do With an Old Android Tablet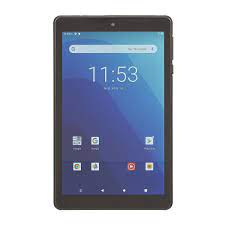 Things you can do with your old Android tablet. It's worth the time and effort to reset and configure your old device to its new role. By repurposing your old tablet, you'll save the planet from electronic waste and get the most out of your outdated gadget. Try these eight ideas, and you'll find that your old tablet can still be useful
1. Home Automation
Home automation is one of the most common uses for an old Android tablet. You can turn your tablet into a home control center, allowing you to monitor and control your home's smart devices with ease. From controlling the lights to adjusting the temperature, the possibilities are endless.
2. E-Reader
If you're an avid reader, you can transform your old Android tablet into an e-reader. With access to the Google Play Store, you can download any reading app, including Kindle, Google Play Books, and more. The larger size of the tablet screen is perfect for reading your favorite books.
3. Digital Picture Frame
If you have a collection of digital photos, you can use your old Android tablet to display them as a digital picture frame. You can customize the settings to create slide shows, and your tablet will work as a picture frame until the battery runs out.
4. Kitchen Assistant
Your old Android tablet can make a great kitchen assistant. You can use it to display recipes, watch cooking videos, set timers, and listen to music or podcasts while you cook.
5. Video Calling Device
With apps like Skype and Zoom, you can turn your Android tablet into a video calling device. The larger screen, compared to your phone, makes for a better experience. You can video chat with friends, family, or even work colleagues.
6. Security Camera
You can turn your old Android tablet into a home security camera. Download any home security app, set up the tablet at the needed place, and connect it to the internet to monitor your house from anywhere
7. Fulfill Multimedia Needs
If you want to fulfill your multimedia needs, you can use your old Android tablet to stream videos, movies, TV shows, or listen to music. Transform it into a dedicated media center using streaming apps like Netflix, Hulu, or YouTube.
8. Kids' Toy
Finally, your old Android tablet can turn into your children's toy. You can download any kid-friendly app or game, and your tablet will become a fun and educational tool for your kids. It's perfect for keeping kids entertained and occupied.