7 Ways to Upload and Share Videos From Your iPhone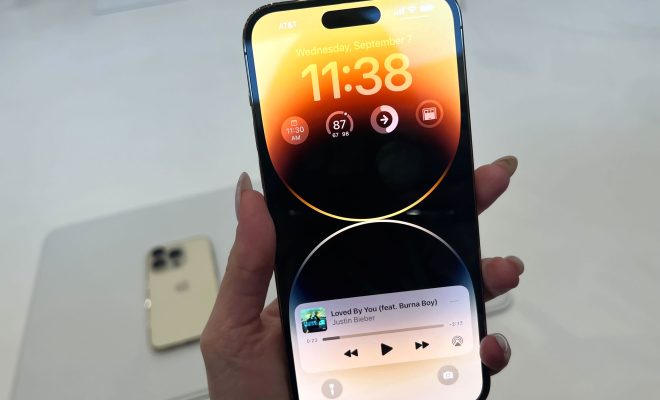 The world has become more digital than ever, and videos have taken center stage especially on social media, where users go to engage in conversations and share content. If you have an iPhone and want to share your videos online, here are seven quick and easy ways to do so:
1. YouTube: YouTube is by far the most popular video-sharing platform on the Internet. If you want to share your videos with a vast audience, upload your videos to YouTube and share them with anyone. With the YouTube app on your iPhone, you can upload videos from your device's gallery to your YouTube channel.
2. Vimeo: Vimeo is another video-sharing platform that provides aspiring filmmakers with more control over their work. Vimeo limits the size of the videos, but you can join Vimeo Pro or Vimeo Plus, which give you access to larger upload limits, advanced analytics, and better privacy controls.
3. Facebook: Facebook is a great social media platform for uploading and sharing videos. You can upload your videos directly from your iPhone's camera roll and share them with your Facebook friends. The Facebook app also allows you to post your videos into groups and events.
4. Instagram: Instagram is predominantly a photo-sharing platform, but you can also upload and share videos that are up to 60 seconds long. When uploading videos to Instagram, be sure to select the "Instagram Stories" button to optimize the video for Instagram.
5. Snapchat: Snapchat is a great app for sharing customized and fun videos, and it also offers filters and augmented reality effects that can make your videos more engaging. To share a video on Snapchat, record a short video, add filters, and share with your friends.
6. WhatsApp: WhatsApp is a popular messaging app that also supports video-sharing capabilities. You can upload and share videos of up to 30 seconds long. With WhatsApp's encryption capabilities, your videos are secured and protected.
7. Dropbox: Dropbox is not necessarily a video-sharing platform, but it's a great tool for sharing large videos with specific people. With Dropbox, you can upload your videos and share the file's link with anyone you want. It's an excellent way to share family videos or send short films to clients.
Conclusion
Sharing videos on your iPhone is easy, and the above seven methods offer a variety of options. Whether you want to share short, fun videos with friends or upload longer videos to YouTube or Vimeo, there's a platform that caters to your needs. With a little patience, creativity, and experimentation, you'll be able to share your content with the world in no time.