6 Must-Have Apps for New Parents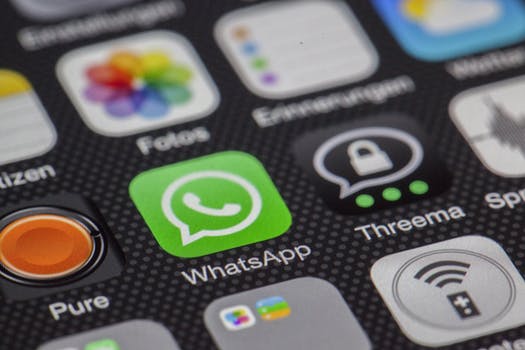 Welcoming a baby into your world is an excellent adventure. But, it is also a huge learning curve. New parents are tasked with keeping track of their little one's feedings, growth, and development. For instance, keeping track of your baby's feedings and diaper changes will give you an idea of whether your child is eating enough.
Rather than having to use a journal to document everything, you can simply use apps on your phone to keep track of everything you and your baby's pediatrician needs to know.
Before you add an expensive baby monitor to your registry, you should consider taking advantage of your mobile devices. For parents looking for a mobile monitor app, they should look no further than Cloud Baby Monitor. This simple app turns your Apple device into a monitor by live streaming your baby from one Apple device to another device. Also, this app also gives parents noise and motion alerts.
The Total Baby Pro app is an excellent choice for tracking everything about your baby. It is helpful for keeping track of feedings, diaper changes, sleep, as well as documenting vaccinations, growth, doctor visits, and more. Another reason this app is a must-have is because it has timers and alarms that may be customized. It also syncs across Apple devices.
Many parents swear by white noise machines because the sounds emulate the noises babies are familiar with from the womb. Save some money and purchase the White Noise Baby app instead. In addition to white noise, it includes twenty ambient sounds and ten musical features.
Breastfeeding moms will love the Milk Maid app for learning how much they are feeding their babies and their pumping schedules. This app keeps track of your pumping sessions and your current breastmilk inventory, as well as alarms, to remind you when it is time to pump.
Instead of Googling baby questions, simply download the WebMD Baby app to have all the information in one place. In addition to the important expert content, the app also includes tools for keeping track of your baby's development and a baby book feature (which can be shared with friends and family).
For parents utilizing babysitters or other childcare services, the Babysitting Pro Activity Log is a great app to download and use. It allows your babysitter to track your baby's feedings, diaper changes, and sleeping. Your babysitter can also use the app to send you immediate notifications.
For new parents, having a baby may seem overwhelming at first (especially when they are already sleep deprived). However, technology is making even easier to adapt to having a new baby at home.