3D Printed Computer Cases to Try at Home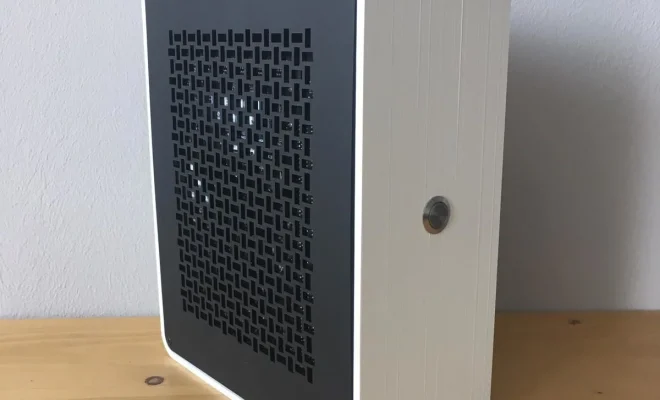 Computer cases are an essential component of any computer system, as they protect delicate internal components and provide a platform for components to be connected. But instead of buying a computer case, have you ever considered 3D printing one?
3D printing technology allows for the creation of intricate and unique computer case designs that can give your setup a personalized touch. Here are three 3D printed computer cases to try at home.
1. The Voronoi Case
The Voronoi Case is designed using a computational algorithm called Voronoi diagrams. This design gives the case a unique, honeycomb-like structure that provides ample ventilation. The Voronoi Case optimizes the use of space and enables the printing of the case in parts, making it easier to customize according to your needs.
What's even more fascinating about the Voronoi Case is that you can 3D print the case in different materials, including polycarbonate and carbon fiber, providing a stylish and durable option for your computer components.
2. The Raspberry Pi SNES Console
The Raspberry Pi SNES Console is an innovative case designed to house a Raspberry Pi, a microcomputer that can run different operating systems, including retro gaming systems. The case emulates the design of a Super Nintendo Entertainment System (SNES), making it ideal for retro gaming enthusiasts.
The Raspberry Pi SNES case is easy to print and assemble, making it an excellent project for those new to 3D printing. There are also several variants of the case available, including one designed to accommodate additional components.
3. The PineCube WiFi Kit Case
The PineCube WiFi Kit Case is designed to encase a PineCube WiFi Kit, which allows for cloud-connected security camera systems. The case is simple yet elegant, featuring a cylindrical design with a flat surface for stability.
3D printing the PineCube WiFi Kit Case helps to customize the case to suit your preferences. You can even choose to print it using filaments with different colors to match your existing decor.
Conclusion
3D printing technology enables you to create functional and stylish computer cases, tailored to your needs and preferences. With 3D printing, you can create a case that is unique, durable and protects your components. The three cases discussed above are excellent options for those looking to try out 3D printed computer cases at home