3 Spots to Avoid Placing Your Home Security Cameras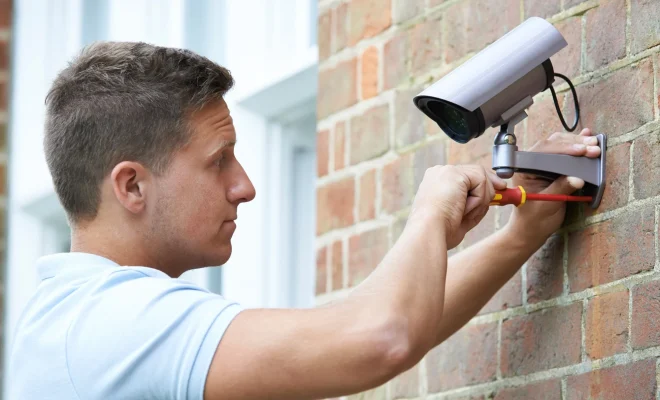 Introduction:
A home security camera's usefulness relies heavily on its placement within your property. While it can be tempting to assume that all areas are equally ideal for installation, there are actually several spots that should be avoided in order to maximize your security system's effectiveness.
1. Low-Level Outdoor Areas:
Placing home security cameras too low outdoors not only puts them at risk for vandalism and theft, but also limits their field of coverage. Instead, aim to install cameras at a height of 8-10 feet or on the second floor of your home, making them more difficult to tamper with.
2. Direct Sunlight or Light Fixtures:
When setting up your cameras, avoid placing them in areas that receive direct sunlight or face light fixtures. Exposure to bright lights can create glare and wash out the camera's image quality, undermining its ability to capture important details like faces and license plate numbers.
3. Cluttered or Crowded Spaces:
Although it may seem like a good idea to hide your cameras in cluttered or crowded spaces, these locations can significantly obstruct the camera's field of view. Instead, choose open spaces that offer a clear line of sight and avoid obstacles that could hinder performance.
Conclusion:
Optimizing your home security camera placement is crucial to ensuring effective coverage against potential threats. By avoiding the aforementioned pitfalls, you can significantly improve the performance and reliability of your security system, ultimately enhancing the safety and protection of your home.