22 Learning Apps for Kindergartners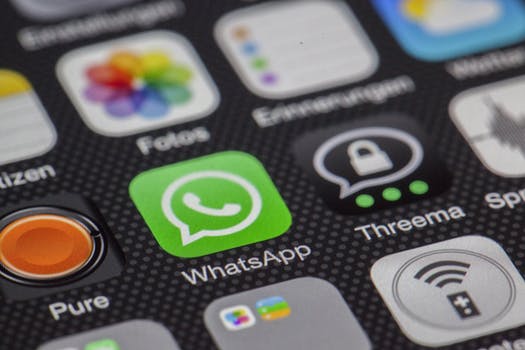 Moving from preschool to kindergarten can be a massive transition for children and parents alike. You understand the foundational importance of kindergarten, and you want your child to have the best possible start to their academic career. But, how can you best support them? I would suggest that you use learning apps to help supplement the instruction that they are receiving at school. How do you know which ones to choose? Don't worry; we have you covered. In this piece, we will discuss 22 must-have learning apps for kindergartners.
Fun action words are associated with each letter of the alphabet, so kids can "build" robots, "dig" for treasure, and even "zap" alien spaceships.
The app also pronounces each letter, and there are additional features like puzzles and sing-along alphabet songs.
Children pilot hot air balloons through seven magical islands, each home to hundreds of colorful books. Reading Rainbow host LeVar Burton serves as a tour guide and appears in educational Video Field Trips.
The app even tailors book suggestions to each child's age and interests.
Everyone's favorite furry red guy and his friend Abby teach preschoolers how to count with songs, videos, puzzles, coloring pages, and number games.
Kids can also trace numbers to unlock fun surprises, and the 123s tracker allows you to follow each child's progress through the app.
In Number Neighborhood, kids drive, fly, and sail to nine different locations, each featuring cute, quirky games that teach early math skills.
At the marina, for example, kids feed the correct number of cabbages to whales using a slingshot. At the playground, they balance animals on the see-saw with equal sums.
Just 15 minutes a day with Homer has been shown to increase early reading scores by 74%. The app features over 200 vibrant, engaging songs and stories.
Over 1000 lessons teach phonics, sight words, early reading, science, history, art, music, and more.
The award-winning app Leo's Pad was designed by Stanford researchers and an Emmy Award-winning creative director.
A young Leonardo DaVinci and his pals lead kids through interactive adventures that teach over 25 early learning skills. Leo's Pad covers numbers, letters, and skills like practicing and sharing.
It also adapts to each child's skill level, allowing you to differentiate instruction.
With this app, preschoolers learn the alphabet, along with vocabulary words like "gargantuan" and "hilarious."
Adorable monsters teach the definitions of over 100 words and guide children through fun, interactive puzzle games.
Bugs and Numbers is an award-winning educational app that kids love! It includes several games teaching math skills that are all set in a city made of bugs. All the games feature icky bugs, which kids find quite entertaining.
Doodle Math: Numbers is a fantastic app for teaching beginning math concepts through engaging activities. Kids are taught to identify and write numbers. As they learn, they move on to sequencing and basic addition.
Drive About: Number Neighborhood is a Parent's Choice Award winning app. The entertaining games teach number recognition and counting.
Children love learning numbers from the Elmo Loves 123s app. The app features the popular Sesame Street character, as well as games, activities, and videos.
Fuzzy Numbers: Pre-K Number Foundation uses scientific research to support early childhood learning theories. This unique app combines math and fairy tales to make learning math fun and easy.
Monkey Math School Sunshine is a favorite app for children because it is bright, colorful, and engaging. It uses nine different learning activities to teach basic preschool math concepts.
Montessori Numbers is designed to help children learn math concepts using concrete examples, like the Montessori method. This app helps children learn to count to a thousand.
Moose Math is an app designed to keep children engaged and learning with the help of cute animals. Preschoolers can learn counting, addition, subtraction, and sorting through the app.
Motion Math: Hungry Guppy has a simple approach to teaching kids the basics. Your child will work to count the bubbles and then feed the bubbles to the hungry guppy.
Even if your child is not a fan of the cartoon, the Team Umizoomi Math app is an exciting way to learn math concepts. Plus, you can create different profiles if you have more than one child using the app.
Help your child get a head start by purchasing the highest quality educational apps on the market.
As you'd expect, Jungle Time teaches children how to tell time by using engaging jungles animals. When the learner gets the answer correct, the clock face responds with a roar or a smile. This app is a multi-lingual and highly interactive tool for teaching time in 12-hour and 24-hour formats.
Jungle Time has earned recognition from Parenting Magazine, Apple, and the New York Times, and Common Sense Media has given it a 5-star rating. This app is from Jungle Education, a company making iOS apps for iPhones, iPads and iPod Touch. It is $2.99.
In Tic Toc Time, a family of beavers teaches time in series of scaffolded lessons. Learners must unlock the lessons in order before completing the series and moving on. The app incorporates day and night in the graphics by showing patterns of sun and shadow to help children learn how to tell time.
Best of all, the app offers a secure gaming environment. Children won't be asked to make purchases or travel to other sites during play. This Android app is available in eleven languages, and you can purchase it for $4.49.
The app teaches time and also tells the days and months. Learners will see the changes in the sky as the sun and the moon move across it. The app will also help you teach your child about developing a schedule and sticking to it, and the content is aligned to the Common Core Standards. It's an excellent choice for kids with learning differences.
The app is the "Best Design Winner at the 2013 Launch Education Conference," and the company has been recognized by Mashable as a pioneering startup for kids.  Produced by Enuma, Inc, the app costs $4.99 and is available for iPhone and iPad.
When reinforcement of learning concepts is vital, try Quick Clocks. This app is clean and straightforward, and its beauty lies in its simplicity. Learners work through three skills levels as they try to beat their previous scores when telling time in 12-hour and 24-hour formats, as well as digital and analog time.
This app was known originally as Sakura time and can be purchased for $1.99
Developed by teachers for their own students, Zcooly Ranch present adorable animal characters while helping kids learn to tell time. Children help to care for the ranch animals, and they can earn points to help decorate the pens. Kids will learn digital and analog time formats, and they'll also become familiar with abstract phrases like "half past."
The Educational App Store gives this software a 5/5 rating, and you can buy it for Android or the iPhone/iPad for $1.99.
Did we miss any?