10 Steps to Set Up Your New Google Nest Hub or Nest Hub Max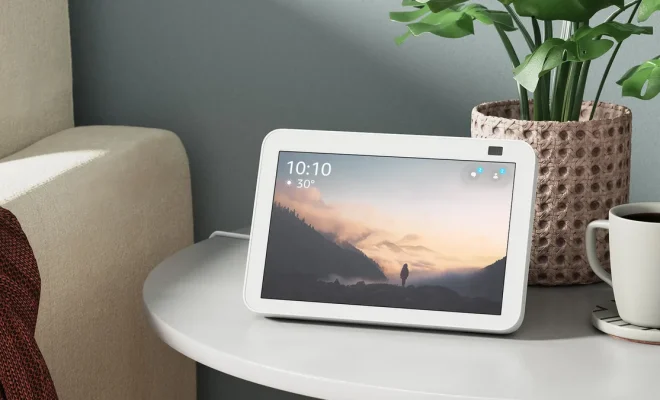 Introduction:
The Google Nest Hub and Nest Hub Max are versatile smart devices that can help you manage your household, stay connected with family and friends, and make everyday tasks more convenient. Setting up your new Nest Hub is a simple process that requires a few easy steps. In this article, we'll guide you through the 10 steps to get your Google Nest Hub or Nest Hub Max up and running.
1. Unbox Your Device:
Carefully unbox your Google Nest Hub or Nest Hub Max, and ensure you have all the necessary components, including the device itself, power adapter, and user manual.
2. Choose a Location:
Select an accessible location in your home where you'd like to set up your Nest Hub. Ensure there's a power outlet nearby and that it's placed on a stable surface.
3. Connect the Power Adapter:
Plug one end of your power adapter into the back of your Nest Hub device, and connect the other end to an available power outlet.
4. Power On Your Device:
When connected, the device will automatically turn on and display animated illustrations on its screen while booting up.
5. Install Google Home App:
If you haven't already, download and install the Google Home app on your smartphone or tablet. You can find it on both the iOS App Store and Google Play Store.
6. Create or Sign in with Your Google Account:
Open the Google Home app and create a new account or sign in with your existing google account. A Gmail account is required for device setup.
7. Connect to Wi-Fi:
Once you've signed into the app, follow the prompts to connect your phone or tablet to your Wi-Fi network.
8. Find Your Device & Configure Settings:
In the Google Home app, click "Add" then "Set up device." Scan for nearby devices and select your Nest Hub once it appears on the list. Follow the on-screen instructions to customize your settings, such as device name, language preferences, and voice match.
9. Sync Smart Home Devices (Optional):
If you have any compatible smart home devices like smart lights or thermostats, follow the app's instructions to sync them to your Nest Hub for seamless control.
10. Explore Your Nest Hub:
Congratulations! Your Google Nest Hub or Nest Hub Max is now set up and ready for use. Take some time to explore all the features, functionalities, and customizable options it has to offer. Voice commands, home control, and video calling are just a few of the many capabilities this smart device has.
Conclusion:
Setting up a Google Nest Hub or Nest Hub Max may seem daunting at first, but by following these 10 easy steps, you'll have your new smart device up and running in no time! With a plethora of features and integrations available, your Nest Hub can help transform daily tasks into simple and enjoyable experiences.