10 Ed Tech Companies You'll Absolutely Love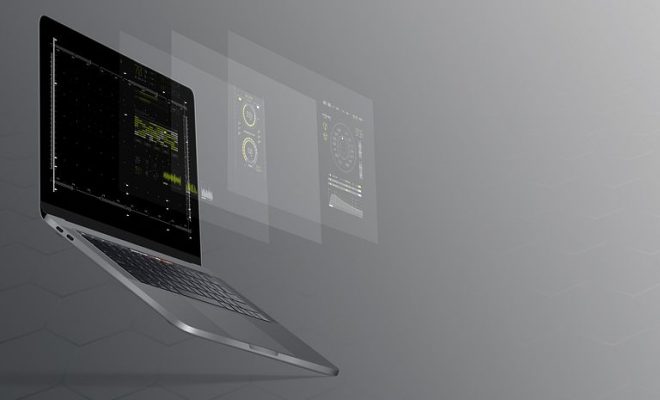 I have been blogging about education reform and innovation since 2010, and over that time span I have spotlighted a lot of ed tech companies and organizations. I thought it would be important to highlight a few ed tech companies that I really love and believe in. Without further ado, here are ten that will amaze you:
Class Charts
ClassCharts presents teachers with data-rich information that they need to make informed seating decisions and to tackle behavior issues. When integrated between classrooms, teachers can see how the behavior of their students ranks compared with other places, and together educators can create plans to guide students toward higher achievement. With the whole-school option, administrators and other school leaders can see which students need extra learning resources. Parents can even learn about their children's behavior patterns.
It gives students the best chance at success, no matter what classroom they are in. Since the software became available in 2013, more than 70,000 teachers have signed up and more than 2.5 million students are in the system.
Fourier Education
The einstein Tablet+ from Fourier Education has a specific focus on STEM initiatives. Instead of going out and searching for STEM-centric lessons on a generic tablet or smartphone, the einstein Tablet+ comes preloaded with experiments and modules that cover physics, biology, human physiology, chemistry, and environmental science. It can be connected to classroom projectors and monitors so that all the students can participate at once, or it can be used as an individual tablet for customized learning in grades K-12. Teachers can search for highly-reviewed (and even completely free) mobile apps to use on the screens in their classrooms.
HelpHub
The online tutoring company HelpHub uses an innovative way to match tutors with students, 24/7 and at times that are convenient for both. The unique platform connects students and tutors with each other over interactive messaging, web video and phone features. All interaction is analyzed, and useful information is sent to the larger HelpHub community to begin online communities that center on particular schools, networks or topics. By utilizing the instant access to technology that already exists, HelpHub connects students and tutors in a moment and ensures that a frustrated student finds help quickly.
Peerless-AV
Peerless-AV is a wireless projector system that believes it can overcome technology obstacles in K-12 classrooms. The projector comes with a built-in wireless receiver and stream sound and HD content (up to 1080 pixels) from up to 131 feet. Teachers can connect up to five audiovisual input devices (all wirelessly) including their computers, tablets, DVD players, MP3 players and even VHS tapes. Teachers now have a streamlined way to project their content from many device sources. Teachers are also able to stream their own audio in real-time through a microphone, even with their backs to the class.
A product like this Peerless-AV projector allows for teachers to speed up or slow down lessons if needed but keep the attention of the class in the process. It cuts out the clunkiness of multiple audio-visual systems and their wires.
Mathbreakers
Mathbreakers is a virtual math playground that starts with topics as basic as counting and advances through complicated subjects like Calculus. Instead of handing students worksheet-style problems through digital means, Mathbreakers uses action adventure role-playing to give students a fun, yet calculated, gaming environment that puts math at the center.
Mathbreakers is a step towards a full math curriculum available in a virtual world, where students can learn about multiple types of math in the same environment. The vision of the application's creators is that math learners at many levels can use the game to help visualize and understand mathematics on a fundamental level. That starts with basics like number sense, fractions, the number line, operators, and negative numbers.
I was really impressed with the way the application seamlessly integrated concepts like multiplication and functions with the storyline and fun of the game itself. Not only does the game encourage players to use math (not just recite it) but it really is a lot of fun.
CALL (Comprehensive Assessment of Leadership for Learning)
The Comprehensive Assessment of Leadership for Learning, or CALL, is a survey-based system developed by three Wisconsin educators. It calculates areas of strengths and weaknesses in schools and creates an action plan for improvement. It is a smart assessment tool to implement at the end of the year and then brainstorm actionable steps on improvement when school is back in session.
More than ever, schools are in need of transformational leadership that creates learning opportunities for students but also prepares them for the real-world economy. The pressure has never been greater, particularly as Common Core Standards and other state-based ones heighten accountability for teachers, administrators and other instructional staff. The prevailing belief that principals were responsible for all the leadership roles within a particular school is starting to fade. While principals certainly need solid leadership traits, distributing those responsibilities can actually lead to stronger school systems that are able to better support student bodies.
It really is true that "it takes a village" and understanding how each educator in a school can best contribute to its success leads to stronger student outcomes and stronger schools. By implementing the in-depth CALL survey, school leaders can see exactly HOW to get where they need to be.
Alma: Free Student Information and Learning Systems
Alma is a student information and learning management system that combines a vast range of reporting features that are typically only available in several fragmented systems – instead of a central location. Alma brings together lesson planning and curriculum management with student and classroom management to give teachers all the tools they need right at their fingertips, and with one login.
Schools can upgrade the core package for a fee to include "extras" that may be helpful to their operations, like on-site support and custom data migration. Alma has customized solution plans based on the needs of the school, and the budget being used. Alma is a cloud-based system which means that there is no cumbersome hardware or software to install and maintain. Most schools will be able to set up the system in a day or less.
As a former public school teacher, I wish I had access to the type of technology and reporting that Alma offers. I still remember thinking of the school bell at the end of my day as the signal of my "lunch break" and that there were still many hours of work ahead of me. I feel the pain of today's teachers, asked to do even more on an already-tight schedule.
EduSkills
EduSkills offers ELL data portfolio software (AccountabELL) that helps educators better manage the often fragmented school system data for ELLs. By streamlining the management side of ELL initiatives and documentation, the AcountabELL system makes it possible for all educational stakeholders to make informed decisions about ELL instruction and progress.
A few of the features of the program include scanning and uploading capabilities that help track the Home Language Survey and other ELL forms, calculations of immigrant/bilingual/ELL students across a chosen selection, and support of Title III requirements like language instruction education plans, parent notification and reporting. All of these specific tasks centralize ELL tasks and give educators easier ways to look at the data sets, and apply what it all means to real-time classroom activities. The software makes it easier for communication between all of the important people in a student's career: current teachers, future teachers, administrators and parents.
Brainzy: Smart Learning for the Youngest Students
I'm always interested in the ways in which companies are combining technology with learning initiatives, and I recently got the chance to check out Brainzy, a new math and reading program from Education.com that focuses on 30 foundational academic skills for ages 3 to 7. The site was developed based on data from the 20 million worksheets or modules downloaded by educators from Education.com every year (to put this in perspective, one-quarter of U.S. teachers have accessed materials from Education.com).
Brainzy eliminates the foundational learning guesswork on the part of parents and teachers by aligning with Common Core Standards on various subjects for pre-K, kindergarten and first grade students. Brainzy offers a 7-day free trial, after which the monthly cost for families and teachers is less than a trip to the coffee shop and provides unlimited access to the resources on the site.
Fun and friendly characters accompany the lessons, aligning the Brainzy experience with what kids already enjoy doing at that age—singing songs, using their imaginations and learning through creative play.
ParentSquare
ParentSquare is a simple to use, private communication platform that streamlines communication via web, email, text or mobile app. The easy-to-use interface offers two-way messaging, file and photo sharing, event and volunteer sign-up and more. With tabs for messages, events, people, photos, files and other options, parents can log into one system and have all the information they need. In short, ParentSquare makes school-to-home messaging simple, empowering parents to take a more active role in the academic success of their kids. Some of the standout features of ParentSquare include:
Text, email, web and mobile apps ensure schools reach every parent
In addition to classroom communication, parents can join and interact with school groups like fundraising committees or ELAC.
An instant Spanish translation option, removing this language barrier in homes where it may otherwise prevent parents from being completely in the know regarding their kids' academics.
A people directory that gives contact information for important figures at the school and allows for messaging them within the platform
As a billion dollar industry, educational technology is one area of education reform that I am passionate about. I hope you enjoyed reading about these ten ed tech companies that I love and think will make an impact.