10 Apps to Teach Children Early Literacy Skills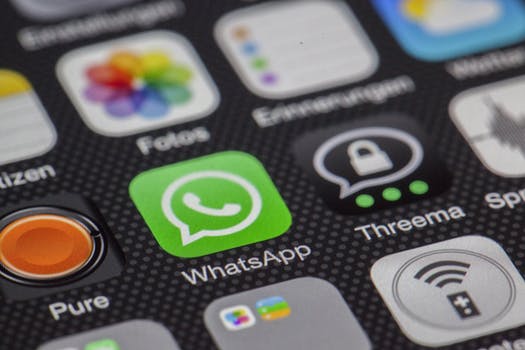 Literacy is essential for success. Therefore, it is natural for parents to look for tools to teach children early literacy skills. Fortunately, there are interactive technologies, such as apps, that can help educate children. Below are ten apps to teach children early literacy skills intentionally and appropriately:
This is a beginner app that teaches little ones the alphabet, letter sounds, phonics, and first words. It will keep your children entertained with fun songs and animations.
Bob Books are designed for beginning readers or children in preschool or kindergarten. Using a combination of games and stories, children will learn to read simple words and form sentences. The games have four distinct levels that increase in difficulty as your child understands new literacy skills.
Duck Duck Moose apps are educational, engaging, and fun. This app will work to keep children three to seven entertained while learning phonics and reading skills with zoo animal activities.
IWriteWords is an award-winning preschool app that lives up to its name. It teaches your children handwriting skills using a fun, playful crab.
Learn with Homer is an exceptional learning to read app for children three to eight years old. The app works by choosing stories based on your child's unique interests. The app includes lessons, games, activities, and interactive stories. It also allows parents to track their child's progress.
Montessori Crosswords uses the Montessori-based approach to teaching through manipulatives. Children build words using images and sounds and phonics. It teaches spelling, reading, and writing.
Reading Raven is a customizable, phonics-based app for teaching early literacy skills. It begins with recognizing letters and moves through the standard literacy skills progression finishing with reading comprehension. It is designed for children three to seven years old.
The Read Me Stories app is designed to encourage a love of reading. It is a library of e-books, but it also features a new book every day. Stories include narration and interactive elements.
Starfall is an educational website that has an interactive app to use along with it. The well-loved site includes educational games, songs, and activities that make learning to read fun.
Another Duck Duck Moose app, Word Wagon, is a great app for introducing early literacy skills such as letters, phonics, and spelling. It encourages learning through several fun activities. It also rewards children with stickers for each word learned.
For those parents worried about using apps to teach early literacy skills, consider this stance from the National Association for the Education of Young Children: "When used intentionally and appropriately, technology and interactive media are effective tools to support learning and development."