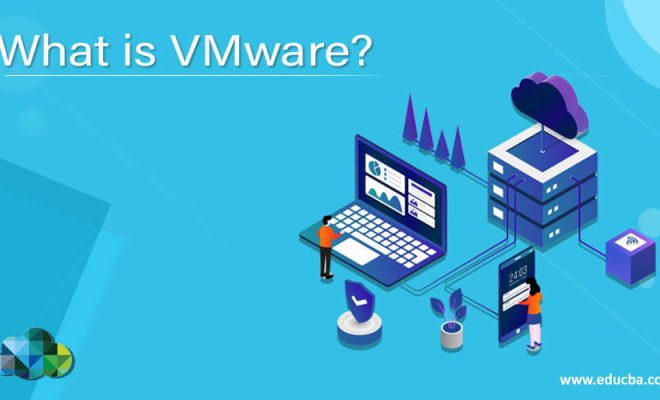 VMware is a leading provider of virtualization technologies that enable organizations to deploy complex applications and services in a more flexible, scalable, and cost-efficient manner. VMware products range from desktop and server virtualization software to cloud management solutions that empower IT professionals to deliver cutting-edge technology solutions to their businesses.
VMware was founded in 1998 and quickly became a pioneer in the virtualization industry, developing innovative software solutions that allow multiple operating systems to run on a single computer or server without conflict. Since then, VMware has grown to become a global leader in cloud computing and digital transformation, with a vast portfolio of products and services that cater to businesses of all sizes and industries.
VMware's flagship product is vSphere, which is a comprehensive platform for virtualization and cloud computing. vSphere enables IT teams to consolidate infrastructure and deploy applications at scale, with features such as virtual networking, storage, and security. VMware also offers a range of desktop virtualization solutions, including Horizon, which allows remote access to desktops and applications from anywhere in the world.
In addition to its core virtualization products, VMware has also developed a range of cloud management tools such as vRealize Suite, which provides a comprehensive set of management tools for hybrid and multi-cloud environments. VMware has also invested heavily in software-defined networking, with its NSX platform delivering enhanced network security and performance across virtual and physical environments.
One of the key advantages of VMware's solutions is that they enable businesses to optimize their existing infrastructure while also providing the flexibility to adapt to evolving business needs. By reducing the need for physical hardware and streamlining network operations, VMware products can help organizations to reduce costs and improve performance while enabling faster service delivery and more efficient resource allocation.
Another significant advantage of VMware products is their compatibility with other major technology platforms such as Microsoft Azure, AWS, and Google Cloud. This facilitates seamless integration between different cloud environments, enabling organizations to migrate workloads between clouds and provide their customers with more flexible and reliable services.