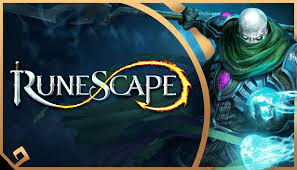 RuneScape is a massively multiplayer online role-playing game (MMORPG) created by Jagex in 2001. It is one of the longest-running online games and has endured the test of time with its active and dedicated community.
The game takes place in the fictional world of Gielinor, a vast and complex world filled with quests, mini-games, and creatures to battle. Players create their characters and choose their desired skills to level up and become more powerful. The game offers a wide range of skills to train, such as combat, mining, fishing, cooking, and more.
One of the unique features of RuneScape is the ability to trade with other players, and the Grand Exchange, a central marketplace in the game where players can buy and sell items. This makes the game feel like a living, breathing economy that is constantly changing.
The game has been continuously updated since its release, and the graphics and gameplay have improved significantly over the years. The game now has a mobile app available on both iOS and Android, making it accessible to players on the go.
The community of RuneScape is incredibly diverse, with players from all age groups and backgrounds. The game offers opportunities to join clans, form friendships, and embark on adventures together.
In addition to the game itself, RuneScape also has a strong and active community on forums and social media platforms. Players often discuss the game, share tips and tricks, and offer support to each other.
Overall, RuneScape provides a unique and immersive gaming experience that has captured the hearts and minds of players for nearly two decades. Its community and continued updates make it a game that players can enjoy for years to come.