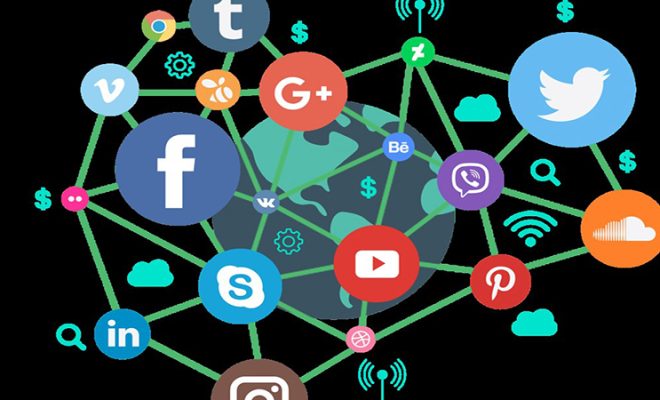 New media refers to a variety of modern forms of communication that have emerged in recent years, such as blogs, podcasts, social networks, mobile apps, and video sharing platforms. Unlike traditional media, which includes print, broadcast, and cable, new media is digital and interactive, enabling users to interact and communicate with content in real-time. The term "new media" was coined in the 1990s, but it continues to evolve as new technologies emerge and user behavior changes.
One of the defining features of new media is its democratization of information. With the rise of social media and other online platforms, anyone with a smartphone and an internet connection can create and share content. This has led to an explosion of user-generated content, from viral videos to personal blogs, that has transformed the way we consume and share information. New media has also disrupted the traditional gatekeepers of information, such as newspapers and television networks, by enabling bloggers and other content creators to bypass traditional channels of distribution and reach a wider audience.
Another important aspect of new media is its interactive nature. Unlike traditional media, which is typically a one-way broadcast, new media allows for real-time feedback and communication. For example, social media platforms like Twitter and Facebook enable users to engage with content, share their opinions, and connect with like-minded individuals. Mobile apps like Instagram and Snapchat allow for instant communication and sharing of visual content, while video sharing platforms like YouTube and Vimeo have created a new generation of content creators who are able to build audiences and monetize their content.
One of the challenges of new media is the sheer volume of content that is produced on a daily basis. With so much content available, it can be difficult to sift through the noise and find the most relevant and useful information. As a result, algorithms and artificial intelligence have become increasingly important in helping users discover and filter content. Social media platforms like Facebook and Twitter use complex algorithms to surface the most relevant content to users, while search engines like Google use artificial intelligence to deliver personalized search results based on a user's search history and behavior.
In conclusion, new media is a broad and constantly evolving concept that encompasses a wide range of digital communication technologies. It has transformed the way we consume and share information, democratized access to information, and created new opportunities for content creators and marketers. As new technologies emerge and user behavior changes, the landscape of new media will continue to evolve, presenting new challenges and opportunities for businesses, content creators, and consumers alike.