Product Review of Typing.com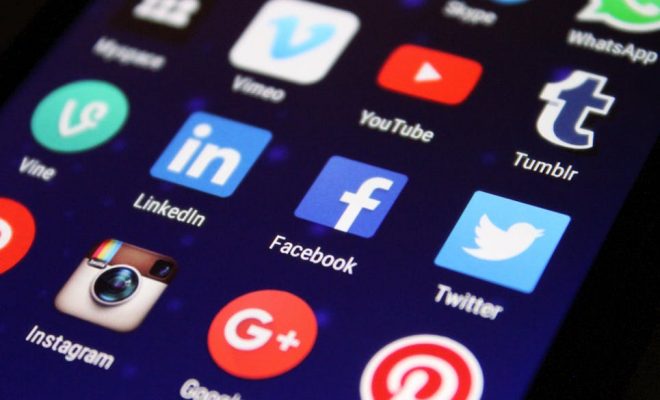 Typing.com provides dozens of free, informative typing lessons from beginner through advanced levels. This curriculum departs from the traditional home row instruction by beginning with the F, J, and space keys, then moving on to U, R, and K, then adding more keys from there. Students test their skills with challenging practice exercises, eventually expanding to words, sentences, and paragraphs. After each completed screen, learners can see their word-per-minute (WPM) and accuracy percentages and star ratings. There are also timed tests for one-, three-, and five-minute lengths, after which learners can print completion certificates. There are 10 themes for learners to customize their experience and seven customizable games for having extra fun while they practice and hone their skills.
In addition to the regular keyboarding lessons and tests, practice options include specialized content, 10-key, common medical terms, and jokes; adaptive, targeted problem-key practice; and adventure stories that learners both type and control, making story decisions along the way. There's also important additional content with special lessons on how to use a computer, online safety and behavior, time management, formatting correspondence and reports, and coding essentials, introducing learners to HTML and CSS. These extra lessons include a mix of instruction, quizzes, and typing practice.
As learners progress, the avatar for their chosen theme levels up, creating a clear visual element to their achievements and progress. There are also badges for typing speed and accuracy, typing test speeds, games played, and more. Kids can see their own stats, helping them track their progress, and can keep tabs on their problem keys as well as a class scoreboard to compare progress with other learners.
In the robust teacher dashboard, educators can create unlimited classes with unlimited learners, teachers, and administrators. They set up their classes either manually or by syncing with Google Classroom, Clever, or ClassLink. Students can also self-join with a custom link made for their class. Students then log in through their own portals and can customize their learning environment.
Typing.com excels in the number of ways that educators can customize the student experience. From the dashboard, educators can:
Monitor real-time and overall student and class progress with fine-grained statistics
Download progress reports and manage learners easily
Customize lessons, games, and controls that learners have access to
Specify benchmarks for student success, such as a minimum typing speed and accuracy
Preview the content of each lesson
Set and regularly change a message that shows up on the student dashboard when learners log in, which is helpful for giving assignments or cheering them on
Limit the IP addresses that can access the curriculum
To add extra cross-curricular benefits, educators can create custom lessons and typing tests with their own content, perhaps building on a history lesson or providing science content.
The one thing the teacher dashboard is missing is a way to directly assign individual lessons to learners. This would be useful for reinforcing particular skills. That said, educators can assign full units, and this will work just fine for most beginner typists who will be looking to work through all of the content. Keep in mind that the site displays ads with free accounts, but paid premium accounts remove those and provide a few additional features, such as unlimited data retention.
Typing.com's lessons work for learners in K-12, providing instruction for beginners through those needing more targeted, challenging practice. The practice section is quite advanced, with frequently used medical terms, special Dvorak practice, and 10-key. Practice lessons also include typing the most-used English words and a personalized practice section based on learners' most troublesome letters. Sections include a wrap-up lesson at the end.
Typing.com includes a fair amount of encouragement, which is a nice touch. Section introductions contain positive notes aimed at learners. For additional motivation, kids also receive badges for completing lessons, and as they collect XP (experience points), their chosen avatar grows or develops. Students have access to their own progress data, both for individual lessons and overall. This helps them become more invested in improving their skills. For the sections that include quizzes, learners can see the questions and answers afterward, helping them review.
The teacher dashboard has a vast array of customization options, both in terms of looking at student stats and tailoring what learners can and can't see/do, as well as creating custom lessons and timed tests. Custom lessons and tests made by educators can add cross-curricular instruction, and there are features aimed at making this site more accessible: The site is available in English and Spanish, the videos include transcripts, and text-to-speech dictation is available.
Website: https://www.typing.com/
Overall User Consensus About the App
Student Engagement
Students personalize the dashboard with one of 10 styles, play typing games with themes like zombies or carnivals, direct choose-your-own-adventure tales, and earn milestone badges. All progress goes toward leveling up their avatar.
Curriculum and Instruction
Multileveled lessons, divided into digestible sections, offer basic typing practice, speed drills, and more. Curriculum also includes digital literacy lessons, coding practice, and special attention to learners' problem keys.
Customer Support
A site tour orients new users to the interface. Lessons can be in English or Spanish, and transcripts are available for videos. Each lesson gives learners copious data to track their progress.