Product Review of Trans-Atlantic Slave Trade Database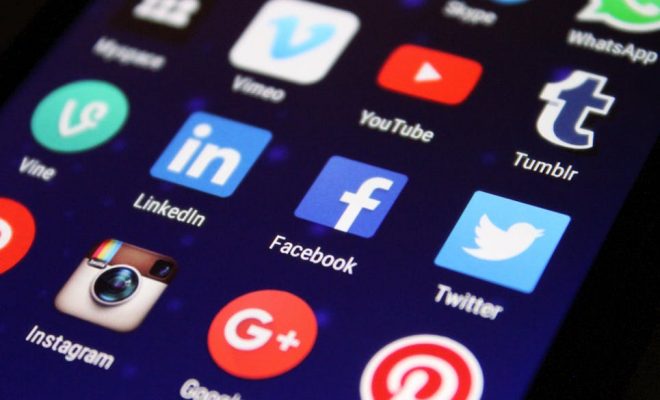 The Trans-Atlantic Slave Trade Database is an extensive collection of primary source material and data on the slave trade and African diaspora. It's a complex resource created by researchers, and, considering the nature of the content, the site's focus on rigor and primary sources is appropriate. There are three primary databases linked to from the home page that allow learners to explore different data sets — voyages, estimates, and names — which allow the study of the flow of ships during the trade, the extent of the trade, and the names of Africans forced into slavery. The voyages database is the most extensive, however. Massive amounts of data can be filtered and then visualized in map, table, graph, and timeline form. The information in these databases can add valuable depth to traditional classroom approaches to slavery, triangular trade routes, or Columbian Exchange impacts, and would be useful for research. By experimenting with these databases, learners will be hard-pressed not to gain valuable new insight into the extent and impact of slavery.
There's a lot of supporting material to these databases. For example, the essays section offers commentary on commonly explored topics in secondary school like the Middle Passage, abolition, or personal histories of enslaved people — but while useful, these extra resources are not the site's primary strength. The unique value of the Trans-Atlantic Slave Trade Database is exploring raw data and using that data to generate conclusions. However, make sure to check out the lesson plans under the Educational Materials tab for some ways to implement the database in your classroom.
The variety of maps, essays, charts, databases, images, and more make the Trans-Atlantic Slave Trade Database website an essential resource for inquiry-based projects and instruction related to the slave trade.
For instance, if you're teaching a particular time period and usually rely on Google images to find illustrative charts that kind-of (but not really) match a presentation you're giving, use this site's interactive timeline and maps to pinpoint specific years, locations, and information to share more specific and illuminating information. Teachers can create document-based question (DBQ) prompts using the collection of images and documents available under the Resources and Images tabs. Students can create their own DBQ prompts by gathering seven primary sources from the site that would support a prompt they create. This site is also ripe with opportunities for HyperDoc lessons or web quests, whether created on Google Docs, Discovery Education Board Builder, or another digital format.
Since the Trans-Atlantic Slave Trade Database's dense materials can be intimidating at first, educators might start off with a specific question that learners must answer, citing resources from the site. The best responses could be presented to the class to help show other learners which resources are available and how they can be used to answer questions and drive research. Similarly, educators might try a MythBusters-style teaching strategy. Provide learners with a claim — e.g., "No enslaved people were brought to North America after the end of the American Civil War." Students must then prove or disprove the claim using data from the site. Of course, once learners are familiar with what the site offers, the natural next step is having learners use the data for research presentations or papers. For that purpose, there's probably no better resource available.
The Trans-Atlantic Slave Trade Database can be an essential tool for learners' inquiry-based research into slavery. The extensive amount of data — and the ability to manipulate it in various ways — makes it tough to not instinctively start analyzing the slave trade at a deeper level. This grim and sobering information shows learners the profound human costs of slavery, and helps learners visualize how slavery evolved over time and which regions were most directly impacted. For learners drawn to numbers and science, this resource also provides a compelling way to dig into history that's not just reading copious amounts of text.
While the site has a ton of different materials, the strongest aspects of it are the maps, statistics, and interactive charts and timelines. The maps in particular — which are found in a bunch of different sections — offer excellent visualizations and have added features that bring new dimensions and perspectives to the data. Short summaries and explanations accompany these maps, helping to orient a student's inquiry.
With all that said, this is a site made by researchers for researchers, making it best for advanced placement history (especially AP World or AP US History) learners. There's not a lot of attention paid to the design; there are endless charts of statistics, plus small text with little change in font or size throughout the site, and clustered images in specific areas. This makes it less accessible to many learners, and most learners, without guidance, won't get drawn into the site. However, the information the Trans-Atlantic Slave Trade Database offers is truly unparalleled, and educators carefully planning for middle and high school history can incorporate the site into their lesson planning or guided activities for learners.
Website: http://www.slavevoyages.org/
Overall User Consensus About the App
Student Engagement
This is a research-oriented site, so learners will need meaningful tasks. The quality of the data on the topic is unparalleled, and could help learners more deeply understand the horrific extent of the slave trade.
Curriculum and Instruction
The site offers rich insights into the slave trade and the African diaspora, drawing on unparalleled databases of info. Students who properly process what they're seeing will come away with a deeper understanding of slavery.
Customer Support
There are extensions, lesson plans, and additional web resources available. Because this was not created for high school learners specifically, the complexity of information provided leaves room for more scaffolding and support.