Product Review of TouchCast Studio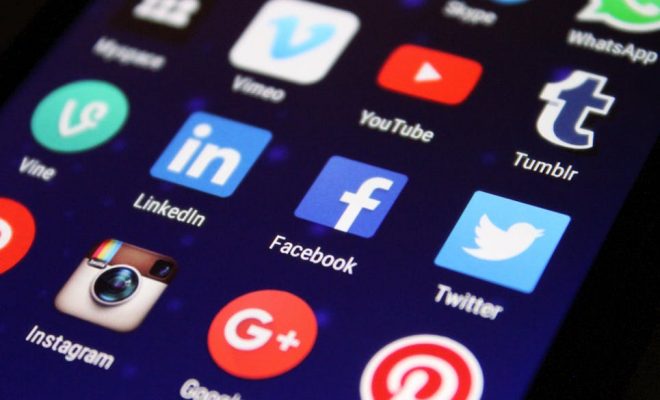 TouchCast Studio is an interactive video recording app that allows learners and educators to create videos with annotation, narration, whiteboard markup, green screen effects, embedded media, and more. Users can start from scratch, or use a template such as video annotation, map annotation, news studio, Lincoln Memorial, how-to videos, and others. Students choose their project resources, bringing them into the app, and then they can begin recording their video. They can then access images, videos, sounds, and vApps to enrich their interactive video, adding in narration, a soundtrack, embedded windows with websites or documents, and just about anything they can think of. The vApps allow users to pull in material from websites, Google Maps, DropBox and other cloud providers, YouTube, Google News, eBay, Twitter, Giphy, or any of TouchCast's 300,000-plus free-use images, videos, and sounds.
Teachers and learners can create polls and lists, pull quotes and custom tickers, and even quizzes. They can also create their own vApp from any URL, customizing it for their needs. In addition to these interactive video features, the app includes some basic video editing options, including filters, trimming clips, transitions, audio, and more. Once finished, learners can save the video locally, export it, or publish it to YouTube.
Teachers in nearly every subject area can have learners create a video with TouchCast Studio to complement or, in some cases, replace a research paper or other project. For example, learners in social studies may use the breaking news template or the Lincoln Memorial backdrop template to create a newscast about a current event or an important event in history. In English language arts (ELA), learners may create videos to summarize what's happening in a novel, modernize scenes, or give book reviews. Or, learners can tell a digital story of their own. Science and math educators may have learners use the how-to template to describe important skills and concepts or use some of the news headlines to present real-world examples of what they're learning in class. Teachers can also use TouchCast Studio to create flipped lessons, allowing learners to engage with dynamic, teacher-prepared instructional videos (with or without assessment) at home and come to school ready to discuss and work on projects.
TouchCast Studio is full of features, and it takes a while to learn your way around. Some feature ideas to get started: Add a Google newsreel or a Twitter feed related to the theme of your video. Pre-write a script and use the teleprompter to guide you as you read it on the screen. Use the multiple camera options to capture different angles of the scene. If you're going for a specific feel, you might want to play around with the video filters or add in a few funky sound effects or graphics. Then, when you've decided on and gathered your external resources, you can record and edit your video, during which you can also use the whiteboard feature to mark up a video, webpage, or document as you narrate. Or use the green screen option to make it look like you're just about anywhere.
When it comes to sharing what they've learned, TouchCast Studio helps learners take their projects beyond the traditional essay, research paper, poster, or slideshow presentation. Not only can they create their own videos, they can use a green screen effect to change the background of the video and also extend their videos by adding current events, social-networking feeds, and other apps to add context and comprehensiveness — including plenty of educational resources — that are all at their fingertips.
TouchCast Studio lets learners stretch their creative muscles with virtual sets in templates like Lincoln Memorial, News Studio, and Talk Show, as well as features including different speeds and text sizes for the teleprompter, a crop tool to customize the green screen in newsrooms (with tons of photo and video backgrounds to choose from), and drawing/editing tools for the whiteboard. Students will also learn to think critically about their videos; instead of adding in as many special effects as they can, they'll learn to choose the effects wisely and only add vApps and content that enhance their presentations.
Students and educators both will need to figure out how to use this app mostly on their own, however. Tutorials and a knowledge base are available, but they're based on an older version of the app. Also, there's the potential for learners to encounter iffy content through some of the vApps, such as YouTube, so monitoring learners' activity is a good idea.
Website: https://itunes.apple.com/us/app/id603258418?uo=4&at=10laCG&ct=website
Overall User Consensus About the App
Student Engagement
So many cool features — such as sound effects, customized feeds, a green screen, a teleprompter, and a whiteboard — turn these videos into professional productions.
Curriculum and Instruction
The amount of creative control available in the app is empowering. Special themes encourage learners to incorporate current events, and educators can use the app in flipped classrooms.
Customer Support
There's a small amount of in-app help; tutorials and a knowledge base are available on the website, but they haven't been updated for the current version.