Product Review of TextingStory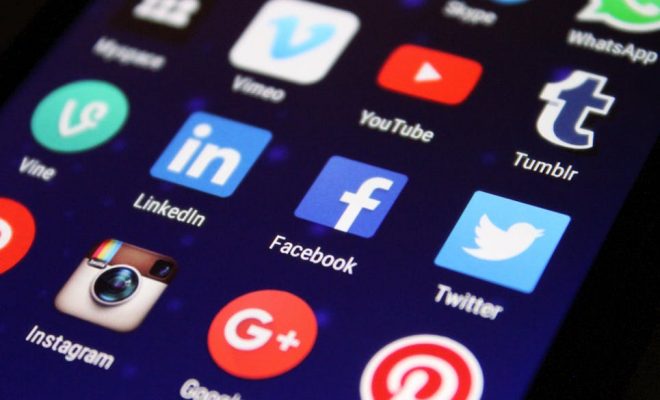 TextingStory is an app that allows users to create short videos of text message exchanges. Users type text messages between two or more characters, assigning each one a different-color speech bubble and swiping back and forth or clicking on a character's name to change the speaker. Once the conversation is complete, users can go back and edit or delete messages before creating a video that plays back the conversation. Settings allow speed adjustments and can omit mistakes and edits to make the conversation flow smoothly. There are a few paid features, such as the ability to include stickers and images and change the sound of keyboard clicks and transitions. These are more novel than necessary, but they can add elements of interest to a story. Learners can send finished videos to others via email or text, save them to their device or cloud drive, or share them on a variety of popular social media platforms.
Be cautious about adding too many characters to the story. For one thing, the conversation can easily become cluttered or confusing with too many talking. Secondly, the longer the conversation, the longer it takes to prepare the video, and some videos may stall or fail to save to your device.
Learners can script conversations between real-life or fictitious characters using TextingStory. Whether they're high school learners turning difficult Shakespearean dialogue into manageable modern-day English, or ELLs translating between English and their native language, there are opportunities to make meaning from text messages. Ask learners to research and then re-create or reimagine conversations among famous historical figures or scientists. Teach the basic writing tenet of "Show, don't tell" by letting learners explore character development through dialogue. Teachers can even merge math and writing by asking kids to explain the process of solving a math problem by texting questions and answers back and forth. Teachers might also have learners model responsible messaging by creating conversations and stories that demonstrate digital citizenship.
However you use it, don't miss the opportunity to teach media literacy by helping learners see how even made-up conversations can be mistaken for real ones. Also, since it's so easy to share videos on social media, remind learners that they should not be including any personal information or images in their conversations that they wouldn't want others to see.
TextingStory offers learners a unique spin on storytelling, using a format — text messages — most of them will be familiar with. As learners create conversations, they'll exercise imagination and creativity while practicing conversational writing skills. When paired with challenging texts, such as historical documents or literary works, it gives learners the chance to re-create conversations by first engaging in text analysis and then designing dialogue around that analysis. To exercise their creative muscles even more, learners can create their own stories with imagined characters. These types of activities promote understanding of character development through dialogue and the importance of word choice, tone, voice, and more. These creations can lead to conversations about the purpose and evolution of written language over time. Learners can better understand how digital technology has influenced writing and conversation, transforming communication into short bursts of text. This is especially apparent when getting learners to use the app to retell stories in text message format. It'd be fun for learners to re-create famous exchanges in Shakespeare plays, for instance, in a modern voice via text messages. This could also be done for letter exchanges between historical figures. While there are no collaborative features, educators can easily pair learners up to work on a conversation together. Just be sure to provide clear guidelines so that learners don't end up typing nonsensical dialogue or create conversations that veer off-topic.
Teachers may find that the app lacks support for classroom use, so they'll need to be creative about how to meaningfully integrate the tool into their lessons. A profanity filter, a spell-check feature, and speech-to-text capability would be good additions to support instructional use. But even without those, the ability to edit conversations and adjust the speed should help learners create largely error-free and entertaining videos.
Website: https://play.google.com/store/apps/details?id=com.textingstory.textingstory
https://itunes.apple.com/us/app/id1083676922?uo=4&at=10laCG&ct=website
Overall User Consensus About the App
Student Engagement
Once they get rolling, learners will delight in the chat-style interface and the ability to tell or retell stories in a creative yet familiar format.
Curriculum and Instruction
While it definitely promotes creativity and can help learners understand the importance of dialogue in storytelling, educators will need to work to connect the app to class content.
Customer Support
It's easy to use and understand, and that'll draw in reluctant learners. The ability to edit mistakes out of video may encourage struggling writers to share their work with peers.