Product Review of TapTyping – Typing Trainer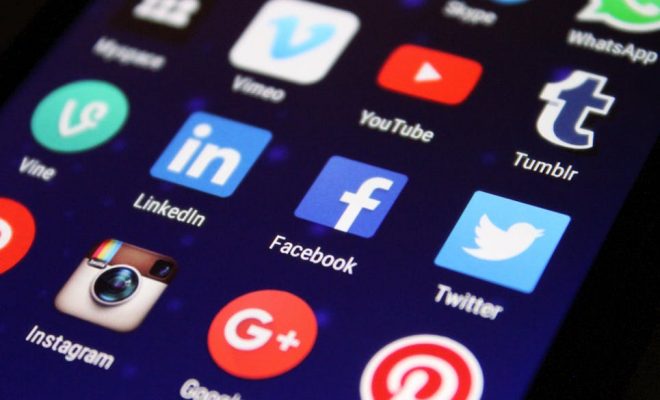 TapTyping – Typing Trainer is a touchscreen typing skills app that can help learners type faster on devices like the iPad, with or without an external keyboard. It also provides some really cool iPad tips and uses key-specific tricks to increase speed. Lessons start with primary keys (A-Z) and common key combinations, and then move on to capitalization, punctuation, numbers, symbols, difficult tapping patterns, and more. After learners type their way through a lesson, a heat map indicates red where their finger missed the mark and green where they hit the right key. Other stats are shown: words per minute, time learners took to type the lesson, typing accuracy, and more. Students can see an instant replay of their typing lesson, watching their keystrokes and seeing where they made mistakes. They can also measure their top typing speed against others on the leaderboard.
The app can hold several different student profiles, allowing learners to share devices; no email address is required. Students using the free version can take the speed test unlimited times, and try out each lesson once. The paid version allows for unlimited lessons in the iPad Crash Course and Beginner, Intermediate, and Advanced courses. There are also extra practice documents based on famous works of literature, U.S. history documents, and inspirational quotes.
Consider reserving five minutes at the beginning of each class for some TapTyping lessons for a few weeks, and chart the increase in the class words-per-minute (WPM) average over that time. If you can find them, bring in an old manual typewriter and an electric typewriter as well as a laptop or desktop computer, and then compare and contrast the experience of typing on them vs. typing on the touchscreen. If there's an external or Bluetooth keyboard available, connect that to TapTyping to add another option to the mix — it will help learners transfer their new skills to typing on regular computers and laptops (it's impossible to touch-type on a touchscreen because there are no keys to feel).
Students of all skill levels can dive right in to TapTyping since all lesson levels are available right away. To add some silly fun, have learners pair up in teams of two and have races. Teams can type one of the longer sample documents, switching which partner types at each 30-second mark. See which team can finish first. Typing practice doesn't have to be dull!
Students will learn by progressing through the lessons using step-by-step skill-building and perseverance. TapTyping offers learners quite a bit of feedback and data, such as the heat map that shows kids where their fingers are hitting the keyboard incorrectly. As they identify their typing strengths and weaknesses, kids can focus on the areas that need the most work. As they progress in accuracy and speed, they'll begin to notice how their newfound skills transfer to other tasks on the iPad. They can also track their improvement over time with the graphical feedback within the app, including which keys are their problem keys. Because many learners use touchscreens for everything from communicating with friends to writing school papers, TapTyping is an excellent tool to help them learn the tech skill of typing on a touchscreen accurately and efficiently. However, learning to type on a touchscreen is not necessarily the best way for those who need a more tactile experience.
To fully transfer these typing skills to a laptop or other computer, learners will also need to practice on an external or Bluetooth keyboard with the app. Fortunately, the app separates statistics, with virtual keyboard and external keyboard stats available on different screens. Though this app will help learners learn to type, especially on a touchscreen, its lessons aren't nearly as extensive as many other typing programs available.
Website: https://itunes.apple.com/us/app/id376526006?uo=4&at=10laCG&ct=website
Overall User Consensus About the App
Student Engagement
Heat maps show incorrect and correct keystrokes, creating a novel feedback method. Interesting content, like inspirational quotes and the Declaration of Independence, can make typing practice fun, but lessons aren't extensive.
Curriculum and Instruction
A progressive learning approach starts with simple primary keys and combinations. Lessons steadily increase in difficulty and include iPad-based shortcuts for efficient touchscreen typing. The small lesson number limits depth, however.
Customer Support
Guidance throughout the lessons, clear visuals for proper keystroke feedback, lots of progress data (words per minute, accuracy, time elapsed, percent of lesson completed), and leaderboards provide ongoing help and encouragement.