Product Review of Starfall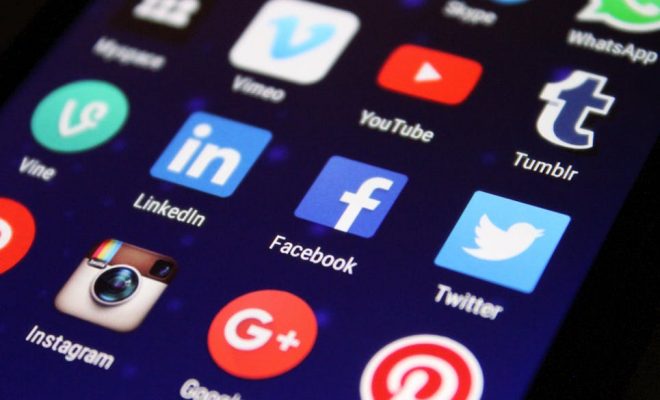 Starfall is an early learning website featuring interactives, games, songs, and supporting resources for reading and math. The heart of the site is its reading program, categorized into four sections: ABCs, which introduces letter sounds through videos and interactive games; Learn to Read, which teaches some of the more common sounds through interactive games, books, and videos; It's Fun to Read, in which learners learn to read in context; and I'm Reading, in which learners read short books, comics, and plays. Learners can progress through these four sections however they like and move on to other sections as their reading skills improve and mature. The bulk of the content is geared toward pre-K and kindergarten, but there's a small collection of activities that touch on more advanced concepts, such as grammar, and are relevant for older grades. In addition to these interactives and activities, there's a Parent-Teacher Center that has printable worksheets, pre-K and kindergarten curricula, detailed lists of Common Core State Standards alignments, downloadable songs, and other resources for educators. There's also a store with extras like books and stuffed animals for purchase. And check out the dedicated accessibility section to learn how to use Starfall to support learners with special needs.
A limited amount of Starfall's large content base is available for free. To unlock all content, educators need to purchase a subscription. With Group Access, educators can give learners sign-in credentials to use at home. There are also several associated Starfall apps, including Starfall Learn to Read and Starfall ABCs, some of which are entirely free and some of which offer limited content for free.
Learners from a variety of learning backgrounds (ELLs, those with language delays, etc.) can use Starfall to explore literacy concepts at their own pace, or to build basic math skills and fluency. The earliest readers can explore well-paced videos that introduce each letter and can actively discover letter sounds and usage, while more advanced readers can enjoy the I'm Reading section, with short books on subjects from comics to Greek mythology and Chinese fables. Learners can work through simple interactives and games that help them practice addition, subtraction, measurement, and more. While there's not much feedback, learners can work at their own pace and get exposure to correct answers. They should pick these up as they go, but, of course, they'll need classroom instruction for things to stick.
The It's Fun to Read section, in which learners learn about how reading can help them investigate anything that interests them, offers a nice way to tie together different classroom subjects under the overarching theme of reading and literacy. Teachers can also project the site on an interactive whiteboard to introduce new concepts (letters, letter sounds, phonemes, blending sounds, and more) to the whole class. For educators who are ready to go all in, the Parent-Teacher Center is a must. It is an impressive database of additional ideas, printable worksheets, downloadable songs, and pre-K and kindergarten curricula. Beware, however, that a lot of these extras will cost you.
Though at times the user experience can feel a bit slow and outdated, Starfall still does a good job of offering clear and useful early literacy lessons. The effective sound-it-out approach helps learners identify each individual phoneme, or sound, in words. When they see the word "bat," learners hear it sounded out ("b-a-t") several times, faster and faster, until they hear the whole word. The experience also personalizes as a learners' reading skills progress. For example, learners choose words to insert into sentences, and their choices influence the direction of the activity.
While the activities aren't that interactive, learners do engage with the site. Learners can make simple choices (not getting punished if they get something wrong), click on words to hear them read aloud, or click to advance videos. There's often a mixture of text and audio, and activities are well paced. Unfortunately, there's not an option to hear an entire passage read fluently, and some things, like songs, are missing captions. There's a lot of mouse navigation to get through the site, so young children or children with special learning needs may face a few challenges. That said, there are some adaptions that make navigation easier (such as a large cursor, icons) and an accessibility section that outlines a variety of possible usability adjustments (such as compatibility with screen readers or setting up for keyboard controls). And, for better or worse, learners are free to access any of the site's content at any time. Learners are very much in charge of directing their own journey through the learning material. This may work well for some learners, whereas others may need some supervision to keep on track. Ultimately, the best implementation will involve diving into the Parent-Teacher Center and using the curricular guides, downloadables, and extras like books. With these, a clear plan, and a nice mixture of work on and off the website, Starfall could be a relied-upon tool in your classroom.
Website: https://www.starfall.com/
Overall User Consensus About the App
Student Engagement
The game visuals aren't very gripping or interactive, but there's a good mix of video/audio, games, and stories to keep kids interested.
Curriculum and Instruction
Effectively introduces reading basics from letter recognition to beginner-level ebooks. The interactivity is limited, but the presentation is clear and well-paced and has lots of extras. Light coverage of other subjects.
Customer Support
Lots of free printouts to support offline instruction. A Parent-Teacher Center offers impressive curriculum guides for limited grade levels. Accessibility section outlines features for screen readers and deaf learners. No progress-tracking.