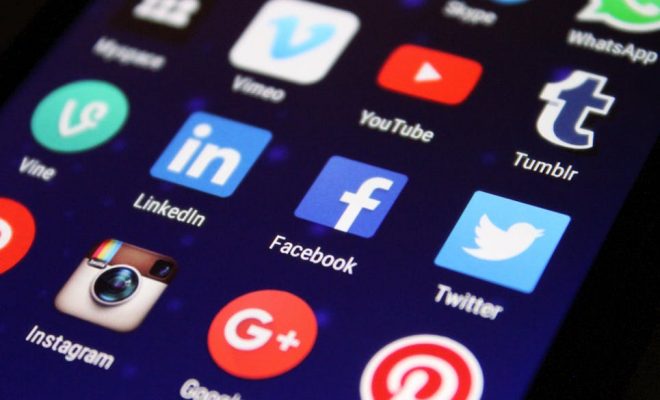 Smore is a website that lets people design and share their own newsletters, infographics, and flyers. With a free or paid Smore subscription, you can make flyers that serve as newsletters or promote events, products, or services on social media sites or via email. Flyers can also be printed and distributed. Creation is simple: Choose from some basic styles and backgrounds, select your color scheme, fonts, etc. Click to add content (including media files) and edit any text. After content is published, the site offers easy-to-read analytics to help you track how readers are responding to promotional efforts. You can view how many visits a flyer has received that month; whether viewers came from Facebook, email, or other sources; how much time users spent reading the flyer; and more. A map shows where viewers live, and you can also print out an email report. For inspiration, there's a large template library. These templates, created by other users, can be copied and edited, offering a good start for new users or an ongoing source of inspiration.
The Educator Basic version costs $79 per year and allows for unlimited newsletters. Educators can send 5,000 emails per month and access analytics.
Educators can use the site to create event flyers, newsletters for learners or parents, and other documents. To get started, browse the excellent template library featuring a wide variety of inspiring educator-created templates. Copy and remix them to get started quickly. There are templates for announcements, assignments, events, updates, and educational resources such as info sheets for learners. While Smore is no longer focused on learner creation, educators might invite learners to help out with writing and designing newsletters that educators send home to families or flyers and info sheets posted to class sites.
Smore offers an easy, quick way to create attractive newsletters and flyers. The design options aren't too complex; you can add some extras, like images and video, and change fonts and colors, but the template is fairly simple. That's not necessarily a bad thing, though. Most educators should be able to comfortably use the design tool, and the template library makes it especially easy to just start from the structure someone else has laid out. Educators can use the site to create a class newsletter, or to create resources learners can use. There are also great templates for promoting events, making announcements, presenting info, and more. While the design isn't as slick as that of Canva, Venngage, or Sway, Smore is incredibly functional and will feel friendly to most educators. The focus is less on making something super slick and more on making something instantly useful. One thing to note is that the free version is limited to three newsletters, so you'll likely need to commit to the paid version to use Smore effectively as a communication tool.
Website: https://www.smore.com/
Overall User Consensus About the App
Learner Engagement
Having creative control and expressing themselves through posters is fun for learners. They can comment on flyers, get badges for achievements, and create graphic representations of their knowledge.
Curriculum and Instruction
The site doesn't offer much marketing and design instruction. However, learners get to practice design and writing, and, if they share their flyer, they can find out what promotional efforts work better than others.
Customer Support
Learners won't find in-depth articles on marketing or abundant tips on using the site, but the help section includes brief overviews of web analytics. The analytics can help learners see the reach of a flyer.