Product Review of Proximity Learning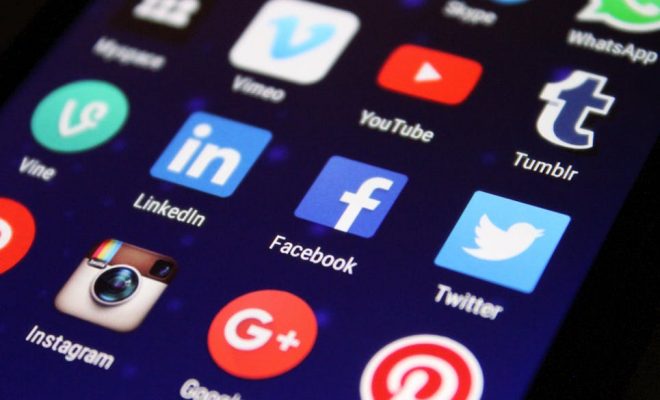 Proximity Learning partners with districts to solve teacher vacancies by live-streaming certified teachers across all subjects, from all over the country, into physical classrooms. We enable young learners to receive a more equitable education by connecting them with the expert teachers they deserve. Our teachers are certified in the state, grade level, and subject area for the classes they are assigned to. They also receive specialized training on remote teaching to ensure the smoothest, most professional experience for all.
Every day, many of our teachers provide synchronous lessons for students in different states. For example, one teacher can Livestream 2nd grade Math in West Virginia in the morning, 3rd grade Math in Texas midday, and 4th grade Math in Illinois in the afternoon, all while maintaining a flexible schedule that fits their life. Meanwhile, school districts have noted better engagement, higher test scores, and excelling students. Superintendents, parents, and students are happy to have a knowledgeable, certified teacher in their classrooms instead of a long-term substitute or emergency-certified teacher.
Website: https://www.proxlearn.com/
What Users Love About the App
"It's great because it's remote, you get to work from home. Sweet students sometimes, too."
"There are many pros to teaching at Proximity. You can choose your hours and the number of classes you'd like to teach. If you have a stable internet connection, you can work from literally anywhere in the world or from the comfort of your home. As a veteran teacher, I can say that I have sat through too many PD meetings that offered little value. Proximity (PLI) has a large variety of very useful and supportive PD. The team leaders/Vice Principals are very supportive and understand the challenges of the virtual classroom because they are all veteran teachers of PLI. Many of them continue to teach! The tech support is fabulous as well."
"The best part of this job is to be able to teach schools within the United States remotely, from the comfort of your home. This is especially good for schools that can't find teachers within their county or state. Most students you'll encounter might be the ones who haven't had a teacher for a long time or those who may have been working under the supervision of long-term substitutes. So it's a good deed to fill this gap in education overall. It's also much safer than teaching physically in schools since you won't have to handle the typical classroom management issues related to discipline and the like."
"Proximity Learning is an excellent fit for me, mainly due to the ability that it affords me to balance my life as a teacher and parent. After giving birth to my precious son, I was under the impression that I would have to choose between my career and spending time with my newborn baby. However, I was overjoyed to learn about Proximity Learning, as it gives me the ability to balance my love for teaching with my desire to spend time with my growing family. I am able to choose my own schedule; I only teach classes that fit within the timeframe that I would like to teach. The Vice Principals for the school are approachable and supportive resources for the teachers. The company provides excellent opportunities for enrichment through Professional Development, and I am proud to say that it holds high standards for all teachers."
What Users Dislike About the App
"Horrible content, riddled with errors. You end up having to create content from scratch or extremely modify the material to make it teachable, and you are not compensated for your time. Also, they claim that any content developed while working for them is theirs. I was with them for three different school years. They treat you like a full-time brick-and-mortar school (unpaid PD expected each fall even for returning teachers, calling leadership, "principal" and "vice-principals") but do nothing in the way to connect you or support you departmentally."
"Proximity pushes NVTA Certification. Though technically not required, they give preference to teachers with this certification. The cost of the certification is $600. This does not guarantee that the employee will be assigned courses. The salary does not justify the cost of this training. Furthermore, the training does not count toward the requirements for renewal of teaching certificates."
"Nothing is ever right, nothing works right, the system is down or hacked, the links they send you don't work, you constantly have to email to get into classes that should be easy to get into since you accepted the job, old jobs still send emails to your inbox and crowd it up, the protocols that they ask you to follow in training really do not seem to exist, the pay is always messed up and needs correction."
"The is no paid planning period but you are expected to respond to emails within 24 hours, make sure grades are current on a weekly basis and that lesson plans are posted daily. The same thing goes with department meetings, you are expected to attend on your own time with no compensation. No Benefits Classes can be canceled at any time with no warning. You are expected to attend training with no compensation. When I asked about this I was told by one person that it is calculated into our contract but they expect you to attend training before you are assigned schools, so I don't understand how that is true. Another person told me they are doing us a favor by providing PD, but you cannot even look at what classes are available until you complete the PD."
"You are expected to have full-time availability for a part-time job. Faculty meetings are often scheduled at times that interfere with additional work schedules. Professional development sessions were also held at times that were difficult to attend live. The quality of the TA's varies widely and students are not held accountable for their work. Teachers are blamed if students do not perform and grades are given in some cases instead of students earning them. I had one class canceled this past Spring with no explanation. I was let go abruptly via an email that read "please see attached" and the attached letter stated they were not offering me a position for the Fall. No explanation. The only feedback I received was when I had done something wrong. Little to no positive feedback or support is ever given."