Product Review of Project Pals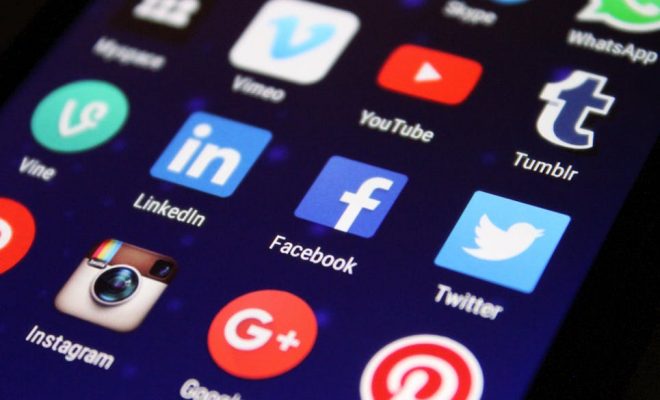 Project Pals is a web-based collaborative project-based learning platform where teams of contributors work together to create multimedia projects. Learners join classes via class code, or educators can link their accounts to Google Classroom. From the dashboard, educators create and assign projects that take the form of tabbed workspaces, similar to diagramming or mind-mapping tools. These projects can be cloned from an existing collection of "starters," "templates," and "lesson plans" from Project Pals, or educators can opt to create something brand-new. Either way, educators can scaffold these projects with instructions and pre-populate media, tabs, and content. To save time, educators can add images and YouTube videos to projects they create from scratch or clone from the site's project library. Once a project is ready, educators can assign it out to teams or delegate this task and have learners create their own teams. Teachers then monitor each one of these cloned, group-specific projects.
Learners collaborate and work on the project within the workspace, which allows them to organize the project into tabs (each tab, for instance, addressing a different part of a process or a historical period, etc.). A side toolbar lets learners add media, drawings, text, questions, and other components to the workspace.  Teachers and learners can leave comments on individual items, but there's no way to message the whole group. Users new to Project Pals might be a bit confused about how to use it at first and will have to spend some time learning how to navigate the site's different features. Since there's no hover text that shows what each tool does, it's probably best to begin by watching a series of short video tutorials and viewing some of the finished projects to familiarize learners with the platform before they dig in.
Organizing — and keeping tabs on — collaborative group work can be a challenge, especially when educators can't monitor student progress in person, or collect all work in one place. Project Pals offers a solution by allowing educators a view into student progress and group dynamics as well as a way to scaffold and organize work. Teachers can assign multimedia projects and provide clear instructions for their learners. Teachers might consider setting up learners' groups and roles beforehand (e.g., content finder, task keeper, proofreader, fact-checker). Once the group's leader has copied the project and added the group members, educators can assign tasks to learners that either provide a challenge or reinforce individual learners' strengths. Along the way, they should use the reporting features to monitor progress and ensure everyone is doing their fair share of the work. One tip to make classroom management easier: retitle each group's project with their group name.
Whether educators choose to create from scratch or clone a project from the site, a well-designed project with clear goals can engage learners in learning complex concepts. It's probably best to make your first assignment fairly simple so that learners — and educators — can learn to use Project Pal's features without worrying about learning complex concepts. Teachers can make use of the comment feature attached to each object in each group's project to offer help and guidance. To centralize feedback, it might also be useful to include a reflection tab so that learners and educators can comment on the group's process as they work through tasks. Teachers will also want to consider whether they want learners to see the contribution statistics to a group project. This could lead to increased accountability within groups; however, this might inhibit some learners, or lead to poor work just for the sake of boosting stats. Teachers will want to toggle this on or off in the About section of the dashboard for each of their classes.
Project Pals is a promising tool for project-based learning that incorporates a lot of features from consumer-oriented tools, in particular flowcharts and task boards. Project Pals gets learners building real skills — not just for critical thinking and creation, but for collaboration and organization — that directly translate to the real world. With Project Pals, learners can collaborate synchronously or asynchronously, in person or virtually, so there's a ton of flexibility in how learners complete their projects, and the design of the tool and templates is flexible enough to address any curriculum.
The built-in accountability reports — which surface who is doing what and where — and the task board — which allows learners to be given specific responsibilities — reduce the chances of one or two learners doing the bulk of the work while having to share equal credit. And the work they're doing is challenging and interesting. The workspace is set up to get learners asking questions, gathering research, sharing media, and writing about the complicated issues we face in our world, putting them in an active learning mode that encourages inquiry and problem-solving. Project Pals, like project-based learning more generally, doesn't sacrifice content knowledge. Instead, learners must truly learn the content to put it to effective use within the tool.
In this way, Project Pals is well thought out pedagogically, and has a lot of useful, customizable features; however, it does have some room for improvement. The kanban-style task board is great but would be even better if users could add relationships and dependencies between tasks (e.g., indicating a certain task can be done only after another is completed). Additionally, some hover-over tool tips would help orient educators and learners to the different tools in workspaces. Finally, it could be easier to add learners after setting up a teacher account. Currently, signing learners up is easy with Google Classroom, but it's lacking for other situations. It'd be nice if there was a way educators could add learners and email them sign-up links from within the dashboard.
Website: https://www.projectpals.com/
Overall User Consensus About the App
Student Engagement
The flexible options for content creation (text, videos, drawings, images, and more) will appeal to learners and help them create unique and dynamic projects.
Curriculum and Instruction
Learners can explore content and demonstrate learning in authentic, empowering ways that require critical thinking, creativity, and collaboration.
Customer Support
Carefully designed templates and examples inspire and scaffold quality projects. The dashboard can help keep learners accountable. Onboarding could be better.