Product Review of Parable of the Polygons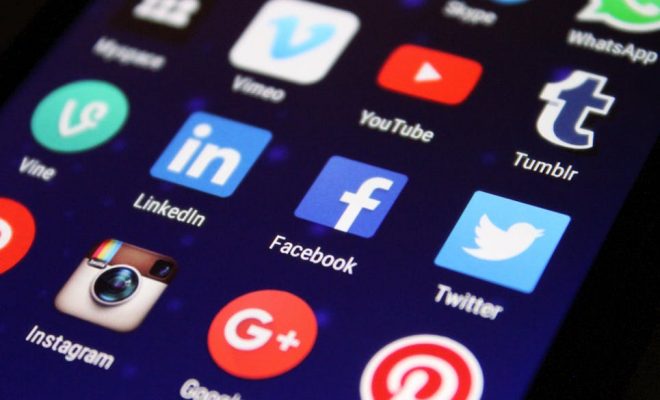 Parable of the Polygons is an interactive website that stimulates thought and discussion around the connection between people's biases and segregation. The site presents itself as something like an interactive blog post based on Thomas Schelling's 1971 paper Dynamic Models of Segregation. It's an academic concept that's explored here in a visual way with small, movable shapes (blue squares and yellow triangles) that smile or frown, depending on how "happy" they are in their "neighborhood." The shapes could represent two different racial groups, and each interactive simulation shows how people's biased, individual choices about where they live can drive others away from diverse neighborhoods, which can lead to more segregation.
Throughout the post, there are a number of different simulations that illustrate the concepts in different ways, with different variables that can be manipulated. Students can read, drag and drop the shapes, adjust percentages, and see in real time how their choices would impact segregation in a neighborhood over time. The post ends with a wrap-up of key points, as well as ways to challenge the kinds of biases that create segregation in our world.
Parable of the Polygons provides educators with a creative way to open up the discussion around bias and its impact on society. Be sure to spend time trying out all of the simulations on your own so you can better assist your learners in class. Once in the classroom, show the post to your whole class first to make sure they understand the basic concepts, as well as how to navigate the different elements.
It's best if learners can have some time to work with the site independently — they'll be able to make their own choices and view the results. A guided worksheet would be a valuable addition, not just for accountability but also as a jumping-off point for further discussion in class. Consider integrating the site into your curriculum in a variety of ways, whether during a unit on Civil Rights in a U.S. history class, a Race and Ethnicity unit in a sociology class, or any other course addressing related current issues.
Any activity that engages learners in active thinking about social issues like bias and segregation is good for learning, and Parable of the Polygons offers these kinds of opportunities. However, while the site approaches these topics in an academic way, it wasn't designed specifically for K-12 classroom use. In many settings, educators will need to scaffold the site's use with some background information, and make sure to allow ample time for reflective follow-up activities. As learners use the site, they'll need time to explore on their own, but also some instruction around the differences between the various simulations. In addition, guided discussions and check-ins throughout will be vital to checking for understanding and allowing learners to share their views.
The site's written content is clear, and should be accessible to most high school learners. However, some of the concepts covered can be a bit abstract, and it may be necessary to offer some scaffolding around specific concepts ahead of time. Overall, Parable of the Polygons addresses key issues that are vital for kids to learn about in school. Just keep in mind that educators will need to do some work to bring the site into a larger classroom discussion about segregation, bias, and diversity.
Website: https://ncase.me/polygons/
Overall User Consensus About the App
Student Engagement
Students make choices and engage in active learning as they manipulate the models. Moving the shapes and controlling the variables should increase interest in how segregation changes over time.
Curriculum and Instruction
This complex theory is simplified and visualized to aid understanding, but educators will need to offer scaffolding, too. Both the visuals and the guided narrative help make the content accessible to learners with a range of abilities.
Customer Report
While there aren't any lesson plans included, or an FAQ section, the post itself includes embedded explanations and guidance. More support for middle and high school educators could increase accessibility.