Product Review of NewsFeed Defenders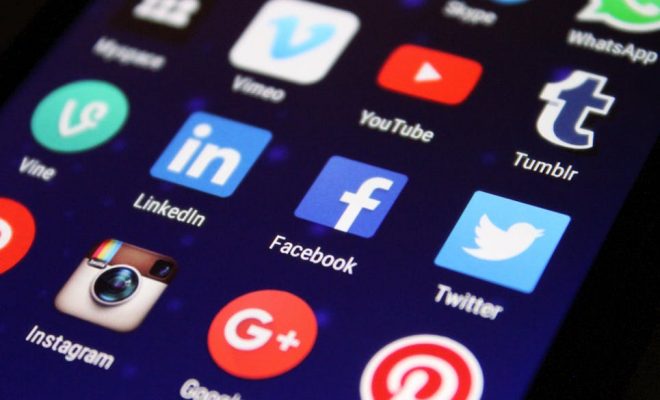 NewsFeed Defenders is a social media and news literacy game put together by the people at iCivics in partnership with FactCheck.org. The game's aim is to help learners understand the essential qualities of good journalism, how news goes viral, and common tactics employed in news to deceive or manipulate reads.
To learn these things, learners take control of a fictional social news site called Newsably. After choosing a topic for their version of Newsably (Student Life, Health & Wellness, or Sports & Entertainment), learners take on roles within the site, over time gaining responsibilities and leveling up from guest user to site administrator. As they level up, they gain abilities, such as adding new posts, choosing featured posts, commenting, and approving or reporting posts. Along the way, learners work to spot ads that masquerade as news articles, dubious sources and facts, and one-sided opinion pieces. Students can also add positive comments to a post to encourage more posts of that type or add negative comments to decrease posts.
The ultimate goal is to increase the integrity, traffic, and focus of the site over a 14-day period. To do so, learners must follow the site's five rules (accuracy, transparency, trustworthiness, impartiality, and focus) and make sure all posts abide by these rules. Students investigate the credibility of posts and report any that don't abide by the rules; learners must then declare which rules the posts break. Each action taken uses up a certain amount of time for the current day, so learners must choose their actions carefully to be efficient. Once they max out their integrity, however, learners can either choose to end the game or keep playing.
Use the available teacher resources to orient yourself to the game (especially the Game Guide), and hold a pre-game discussion with your class. Then have learners play the game and schedule a post-game discussion afterward to discuss the experience. The Teacher's Guide includes tips on preparation, activities to orient you and your class, a mini-lesson, a follow-up activity, and an assessment, as well as links to external resources that can help you teach your learners to use critical-thinking skills to spot fake news and misinformation. For educators looking to do the most with the game, this guide can be adapted to last up to three periods of class time. If learners are struggling to succeed in the game, remind them that it's not all about site integrity. Have them look at posts' thumbs-up and thumbs-down numbers to see what readers think. Also remind them about focus: Articles may be completely legitimate, but if they don't fit the topic of the site, their presence will bring the metrics down. When learners finish the game, they are shown all of their game data and can print out a certificate. Students can use these to compare notes with classmates and strive to improve their scores.
Teachers might also want to extend learning by having learners reflect on their own relationship with social media and the news. Talk to learners about how they use social media and what kind of role it has in their lives. Find out where they get their news, and how they decide where to get their news. Is all of their information from Facebook and Twitter? Do they watch TV? Read newspapers? Do they discuss what they learn with their parents, friends, or family? For help facilitating these conversations and using them to dig deeper into news and media literacy, check out this toolkit.
The news feed format is a nice hook for learners; it's both novel and familiar enough to orient learners quickly to gameplay. Students can jump right into reading and researching the short, fictional news stories, deciding whether or not the stories are reputable and on-topic. As they read and analyze the stories, learners learn how to spot fake news, bad reporting, and off-topic stories. They learn how to use independent sources to verify news facts and sources, evaluate articles for bias, and keep the site's interest high. Since they must spend their in-game time efficiently, learners learn to choose the most effective investigative paths to take. When learners report posts, they must choose which of the rules the post violates, and since learners can lose points if they report incorrectly, they quickly learn to investigate posts before passing judgment.
Students can also improve the metrics of the site by posting articles themselves, choosing among three articles to post. Unfortunately, there's not a way to investigate the articles before choosing among them; being able to do so would be an improvement, as would more in-game guidance and feedback, specifically on which options to choose and why incorrect reporting choices are incorrect. Students can re-read the five site rules and check the metrics, but making connections and correlations is up to them. It must also be said that the simulated news feed environment has its benefits and drawbacks. On the one hand, it's a protected, appropriate environment for learners of a variety of ages and maturity levels. On the other, it doesn't have the built-in engagement of practicing these skills in the real world with the trickiness — and more transferrable learning — that evaluating real articles provides. Because of this, Newsfeed Defenders is a good way to jump-start news literacy conversations in a classroom, but it should be supplemented with real-world investigation.
Website: https://www.icivics.org/games/newsfeed-defenders
Overall User Consensus About the App
Student Engagement
The simulated social media feed is a fun hook. Students take on an active role, reporting or approving posts, adding new posts, choosing which posts to feature, and more.
Curriculum and Instruction
Students safely practice news literacy skills, keeping content and reporting accurate and of high quality.
Customer Support
The in-game tutorial orients learners quickly and the end-game metrics are helpful. The Game Guide and Teacher's Guide offer ready-to-go implementation resources. Could use more in-game feedback.