Product Review of National Geographic Education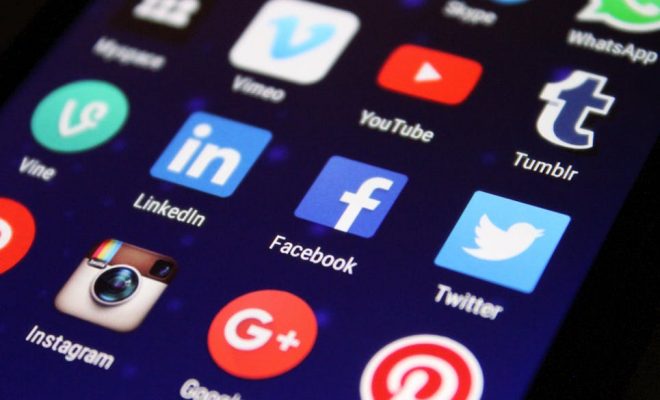 The National Geographic Education website offers high-quality, standards-based resources relating to geography and other topics, such as world history, biology, oceanography, ecology, engineering, cartography, and current events. It focuses on classroom resources — for pre-K through adult — but also includes sections for educator professional development, special learner challenges and experiences, and a blog, which includes articles that offer a personal perspective on geographic topics. Classroom resources fall into three general sections: the Resource Library, Mapping resources, and Explorer Magazine.
The Resource Library is the heart of the site. The Library includes activities, articles, collections, educator guides, encyclopedic entries, historical articles, ideas, images, interactives, games, lessons, maps, media, photos, unit studies, and videos. Each element of the Resource Library lists the topics and subtopics it addresses and designates the intended audience's grades (from pre-K through higher education). Users can also search by subject (from human and physical geography to algebra to U.S. history), grade, content type, and keyword. Some resources have been curated into thematic collections, such as Landforms and Landscapes or Westward Expansion, and some are in unit studies, such as for the sinking of the Titanic, which gathers a multitude of materials relating to the tragedy. There are also plenty of links to quality external resources.
The Mapping resources are invaluable tools for classrooms of all grades. The one-page maps can be customized and generated for the world, countries, states, and provinces. Geographic features, cities, borders, and other items can be labeled or left off, and users can draw on the map or add different kinds of markers. The maps can then be downloaded in several formats and printed for classroom or homework use. MapMaker Interactive is a more modern, zoomable map-making application that's also extensively customizable. Users choose from seven base maps and can add layers from dozens of options, including animal ranges, climate and weather, and U.S. history. Users can also draw lines and shapes on the maps, adding different markers. Map pages can be collected together to tell a geographic story.
Explorer Magazine provides interactive content in grade-specific editions for K-5/6. Educators and learners can access current and back issues of Lexile-leveled material providing interactive visuals, audio, and more, packaging compelling and easily accessible content for younger learners. This section includes educator's guides and projectables; the magazine is also available in Spanish.
Educators can use the National Geographic Education site as a trusted resource for geography-based lessons, as well as lessons for other subjects that can be rooted in geographies, such as weather, animals, history, and culture. Resources for pre-K to higher education are available in formats such as activities, videos, photos, interactives, maps, educator guides, and more. In fact, there's so much on offer that educators may need to browse before searching just to get a sense of the breadth of what's available. As educators discover useful resources, they can sign in to bookmark and organize them into collections for each topic or class. Saved resources can then be searched.
Use the preplanned activities as lesson plans to cover topics in your curriculum. Use the photos, videos, and interactives to supplement lessons. Check out the What to Teach This Month section (in the Classroom Resources tab), which highlights timely and relatable resources. Design entire individual or group projects around the MapMaker Interactive option. It's a powerful and captivating format for telling stories about places, travel, natural and human resources, and change over time. Use the one-page maps for quick homework assignments, asking learners to map locations, resources, or routes worldwide. Also, consider downloading a MapMaker Kit so the class can print and assemble giant maps of the world, continents, or other areas and do accompanying activities. The website is also great for homework help (vocabulary and encyclopedic entries provide reference information) and free exploration.
For classrooms wanting to get more involved, there's also the GeoChallenge competition, where learners devise solutions to real-world problems. Learners might also enjoy the Explorer Classroom events featuring scientists, researchers, storytellers, and Learner Matinees and field trips to locations around the United States and the world.
Amazing videos and mesmerizing photos of animal life, natural phenomena, world events, and culture give learners a firsthand look at the world and make learning come alive. Learners won't just passively read the dry text here; lesson plans, offline activity suggestions (art, scavenger hunts, and discussion questions), online games, and reference materials lead to deeper learning and give educators creative ideas for constructing lessons and units. There's also an important and inspiring message encouraging learners to learn more about the world and become responsible, "geo-literate" citizens.
The website's resources are ideal for integrating formal and informal education. Learners can take virtual field trips, study maps of the world through history or themed by topic, engage with and discuss the high-quality resources with their class, and create their own map-based stories and projects. The Explorer Magazine option makes the content feel even more approachable and familiar. The site contains everything from basic vocabulary and encyclopedic references to complete lesson plans for classroom use. Curated collections can also focus learners' attention on multimedia materials for their study topic, and any user with an account can save resources and organize them into collections for research and projects. Learners can work independently or as directed by educators. While the resources are grounded in geography, there's a focus on merging the study of our physical and cultural world with other classroom topics, creating cross-curricular connections.
The amount of content on the site can be overwhelming, especially since there are no classroom or learner tracking features, but this site will immerse learners in all things geography, and they'll come out the other side with a better understanding of their place in the world, physically and metaphorically.
Website: https://www.nationalgeographic.org/education/
Overall User Consensus About the App
Learner Engagement
The site includes plenty of interest and relevance for educators and learners of all grades with top-quality imagery, solid facts, engaging activities, and useful interactives.
Curriculum and Instruction
With many ways to explore (videos, worksheets, research, activities, maps, games), learners get an in-depth and often interactive look at physical and cultural aspects of our planet, connecting the outside world to the classroom.
Customer Support
Clear instructions, interesting lesson plans, and links to quality external sources support educators and learners with each activity or resource. Educators can bookmark resources, group them into collections, and search their saved resources.